G-Dragon Mimics 'Goblin' Character Kim Shin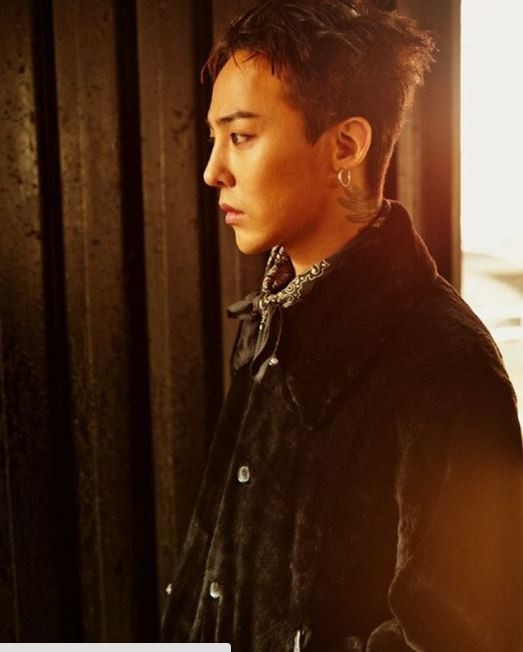 Big Bang's G-Dragon might just be another "Goblin" fan as he posted a photo of himself reenacting the goblin character Kim Shin.
The 28-year-old K-Pop icon took to Instagram Sunday to enact a parody of the goblin character looking for his bride.
The photo captured G-Dragon posing with a toy sword which he pretended to be stuck to his chest just as it was for the popular goblin character Kim Shin played by actor Gong Yoo.
"Somebody gets my sword...please be my bride," wrote G-Dragon as a caption.
His fans quickly responded to the call and volunteered to be the goblin's bride.
"Yes, I'm on my way. I'll pull it out for you," Soompi quoted one as saying.
Another said, "Your bride is right here."
Actress Kim Go Eun played the goblin's bride Ji Eun Tak in the record-breaking tvN drama also known "Guardian: The Lonely and Great God."
The recently concluded series, still airing its special episodes, revealed Saturday how fellow celebrities took the time to visit the "Goblin" cast and crew during filming.
"Romantic Doctor Kim" actor Yoo Yeon Seok dropped by the set still wearing his doctor's gown. He visited Lee Dong Wook, who played the Grim Reaper in "Goblin," and explained that they had just finished filming. The film set for the medical drama also happened to be just around the area.
"Thanks. You should film a cameo appearance before you go," Lee Dong Wook told him.
Yoo Yeon Seok responded with, "Should I, really?"
"Running Man" member Lee Kwang Soo also dropped by the set and greeted everyone he met.
"Return of Superman" cast Lee Dong Gook's five children Daebak, twins Seol Ah and Soo Ah and twins Jae Si and Jae Ah also visited their favorite Uncle Dong Wook.
"I'm one of two men to have ever gotten a kiss on the cheek from Daebak," said Lee Dong Wook after he got a kiss from Daebak.
© 2023 Korea Portal, All rights reserved. Do not reproduce without permission.
Tags:
G-Dragon
,
Bigbang G-Dragon
,
G-Dragon goblin
,
Big Bang
,
Goblin
,
gong yoo goblin
,
Goblin news
,
lee dong wook goblin
,
Goblin latest update
,
Goblin special episode
,
Goblin update
,
Goblin cast and crew
,
Gong Yoo
,
kim go eun
,
Kim Go Eun goblin
,
goblin's bride Ji Eun Tak
,
Yoo Yeon Seok
,
Yoo Yeon Seok goblin
,
Romantic Doctor Kim
,
lee dong wook
,
Lee Dong Wook Grim Reaper
,
Lee Kwang Soo
,
Lee Kwang Soo goblin
,
Return of Superman goblin
,
Return of Superman
,
Lee Dong Gook's five children
,
daebak
,
Seol Ah and Soo Ah
,
Jae Si and Jae Ah
,
Daebak and Lee Dong Wook
,
Lee Dong Wook Return of Superman
,
Lee Dong Wook Superman Is Back
,
Superman is Back