Selena Gomez Teases New Song On Instagram; Lyrics Deciphered To Have Been About Her Ex-Boyfriend, Justin Bieber?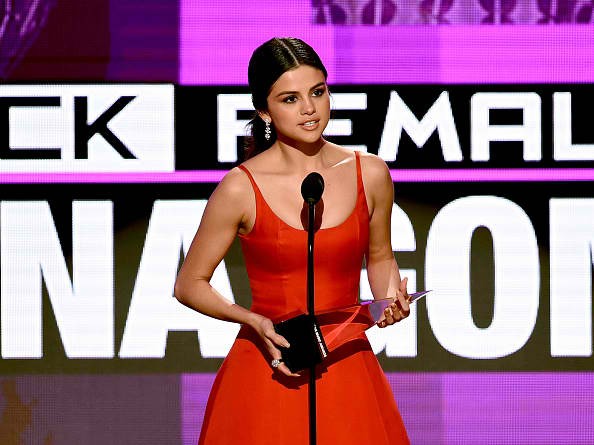 Selena Gomez has recently teased her new song to her social media account, and some of her fans could not stir away from the hints that it may have been about her ex-boyfriend, Justin Bieber. Although the singer may never admit it at any point in life, her fans are definitely reading so much into this song than anyone would have expected.
The famous singer took to her Instagram account to tease her new song to be entitled "It Ain't Me" that will be out soon. Her fans were then quick to assume that the new song she is about to release is about her infamous and controversial relationship with ex-boyfriend, Justin Bieber. In her teased clip, she sang the line that states "I had a dream, we were back to 17, summer nights... never growing up." Gomez met Bieber when she was 17, thus this has then become one of the indications and hints about the song.
Gomez has previously made it very clear that she never wanted to talk about Bieber again ever since they broke up for good. Thus, there is no way of finding out if the song was in fact about their failed relationship. Nonetheless, it has been confirmed that she was indeed one of the writers of her new song along with Brian Lee, Ali Tamposi and Andrew Watt. Coincidentally, her co-writers were also the ones who wrote the song "Let Me Love You" by Bieber. There is a big possibility that even if it's not about her failed relationship with Bieber, it will still be about her life.
Gomez has spent time focusing on herself recently when she went off the grid for three months late last year. Thus, there is also a chance that her new song might not be a love song, but something about herself that she kept hidden for a while. This could also explain the photo that came along with the teaser of her song, wherein it was a black and white photo of herself with an "X" drawn on her mouth. She may be spilling a lot about of her life than anyone had anticipated, and may not just be about Bieber alone.
© 2023 Korea Portal, All rights reserved. Do not reproduce without permission.