Lee Kwang Soo's Mom Reveal Just How Hopelessly Romantic His Son Is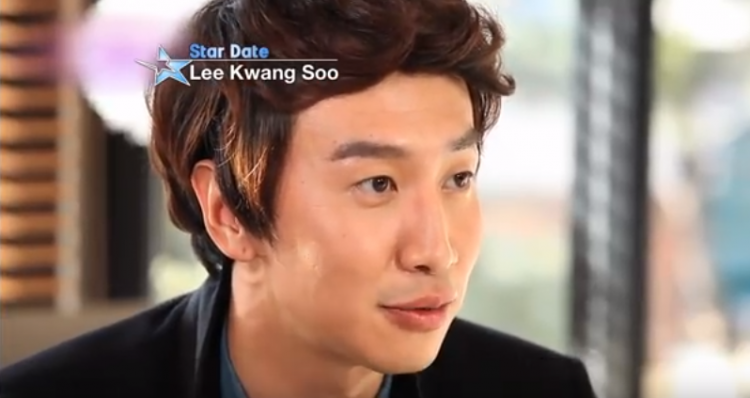 "Running Man" member Lee Kwang Soo reveals a letter from her mother who reveals just how hopelessly romantic her son is.
The 31-year-old actor-comedian read out loud to everyone's laughter a letter he did not expect to receive from his mother as he and his fellow cast members stay locked up in prison.
"Dear my son who falls in love quickly. It should be Kwang Soo's official nickname," said the letter as everyone burst out in laughter.
At this point Yoo Jae Suk took the letter from Lee Kwang Soo as he read it out himself.
"Dear my hopelessly romantic son Kwang Soo," continued the letter. "Are you doing well? It's been cold these days. I wonder who you fell in love with there. You're always full of love."
"I'm so proud that you're hopelessly romantic," Lee Kwang Soo's mother added and ended with, "I love you, my son. From your mom."
The latest episode is part of the 3rd Member's Week Special named "Ji Suk Jin's Week" where Ji Suk Jin threw a wedding party for a renewal of vows with his wife. The rest of the cast members, meanwhile, spent some jail time.
SBS announced Tuesday that South Korea's longest-running variety show "Running Man" will continue running after the network's Chief of Headquarters (Director) and "Running Man" creator Nam Seung Yong stepped in for discussions with the current cast.
"Running Man isn't just a variety program," Koreaboo quoted the show's creator as saying in an interview with Sports Donga. "It boasts 100 million fans just overseas and I don't think it's fair not to reflect their opinions and decide the fate of the show just because of internal problems."
A casting controversy that erupted last month led to the cast and crew's decision to end "Running Man" in February.
© 2023 Korea Portal, All rights reserved. Do not reproduce without permission.