YouTube Removes Two Channels Linked To North Korea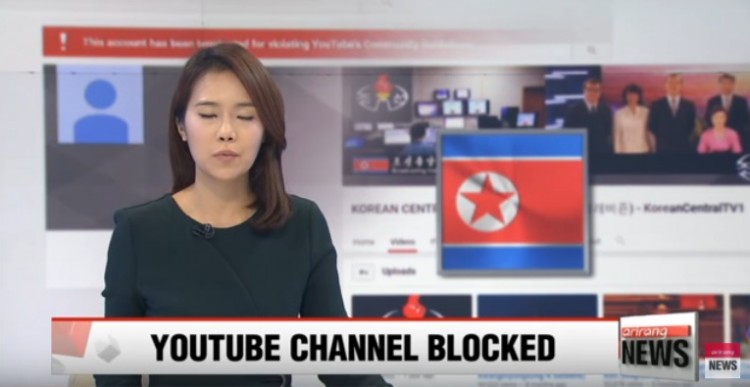 YouTube remains determined to remove all content from its platform that oozes North Korean scent or promote the Kim Jong-un regime.
Less than 3 months after YouTube suspended the official channel of the news network of North Korea, the KoreaCentralTV1 (KCTV), the video platform has eliminated other two channels which, while not coordinated by the Pyongyang regime, they tried content Related to this country.
Specifically, it is coordinated by channel Emil Truszkowski, Polish YouTuber resident in Japan promoting tourism and culture of North Korea, that after 2 years and 5,000 subscribers, was canceled without notice for violating copyright (something his Author denies).
One of the last two channels, "Pozdro z KRLD" offered videos travel to North Korea, and belonged to a Polish national living in Japan. "My channel was suspended for the first time on Sunday night," said Emil Truszkowski on his blog. "After eight hours I learned that the channel is not suspended, but was removed," he said. Truszkowski added that the channel did not contain any material protected by copyright that could have led to his suspension.
The other channel removed by YouTube is maintained by Vu Phuong Nam, Vietnamese user who published material combined with videos third own, to spread to the community inappropriate content, according to the Google platform.
In the absence of official explanations by the company, both YouTubers believe that the measure responds to the sanctions that the United States and United Nations have brought against North Korea.
When YouTube closed the channel Central Television North Korea, it was speculated that it was because he was entered money from advertising, which would violate those sanctions. So Google did not give figures and said only that " YouTube disabled accounts that violate the terms of service or community guidelines, or where the law requires us to do so".
© 2018 Korea Portal, All rights reserved. Do not reproduce without permission.