Dara Talks About Dating G-Dragon And Her Limits On Dating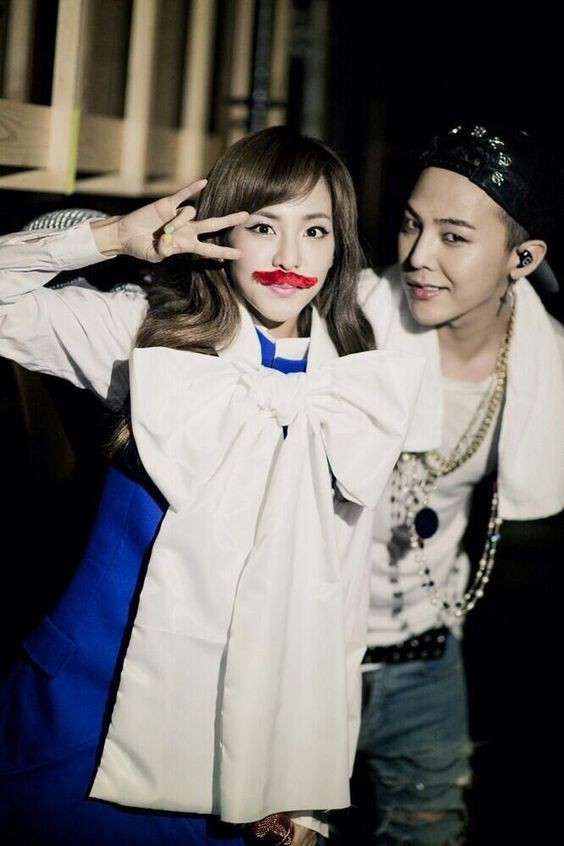 YG artist Dara addressed the dating rumors surrounding her and G-Dragon as she revealed what really happened during that controversial after-concert incident.
The 32-year-old singer-actress and former 2NE1 member opened up about her and G-Dragon and the boundaries she set for herself when it comes to dating when she made a guest appearance on JTBC's "As You Say."
MC HaHa brought up the controversial topic and said, "You were recently in a dating scandal with G-Dragon. Congratulations."
The dating scandal erupted when the two YG artists made their way out of a back exit after Big Bang's last concert in Seoul. G-Dragon protected Dara from the crowd and was captured by fan cams to have appeared kissing her on the head.
The video clips went viral as the hashtag #Daragon quickly trended on social media.
Dara shut down the rumors as she clarified what really happened then.
"After the end of Big Bang's concert, we were heading to the after party and we walked out like that because there were so many fans but I didn't think they would create headlines that way. Our label just laughed and said, 'G-Dragon gave her a headlock'," said Dara.
"I don't do workplace romance," she added.
YG Entertainment also immediately stepped up to clarify the incident and dismiss the rumors.
"G-Dragon requested to Dara, 'Let's try to get a picture taken of a pose like this,' as a joke, and that pose was shot in a picture, that is all. They are not dating," stated YG.
Fans have long speculated about the possibility of the two labelmates dating each other especially after Dara revealed that she thinks of G-Dragon as an ideal boyfriend. The qualities she once described as her ideal type of man also matches the rapper and fashion icon. Dara said she prefers men younger than her and those who act tough.
© 2023 Korea Portal, All rights reserved. Do not reproduce without permission.