YG Says G-Dragon Dating Dara Park Is A Joke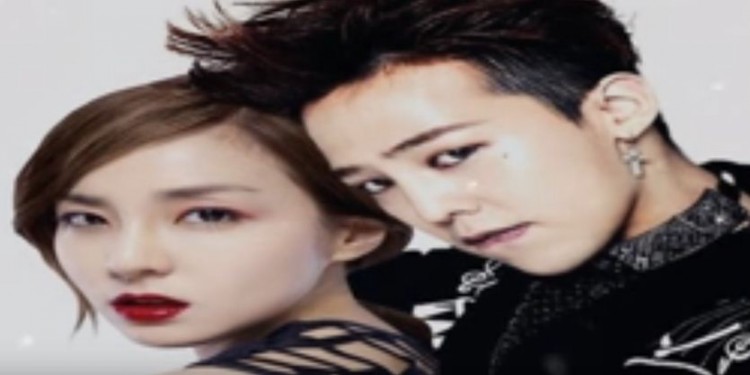 G-Dragon and Dara Park's management label YG Entertainment quickly slammed the dating rumors between the two artists as nothing but a joke.
The company didn't take long to break their silence in the hopes of quelling the fire that erupted almost immediately when videos of G-Dragon protecting and kissing Dara Park went viral.
According to YG, fans shouldn't put too much on what they've seen and maintained that the two artists are not dating even if the videos seemed to suggest otherwise.
"It was a simple incident," stated YG on Monday. "G-Dragon requested to Dara, 'Let's try to get a picture taken of a pose like this,' as a joke, and that pose was shot in a picture, that is all. They are not dating."
G-Dragon was spotted kissing Dara on her head.as they exited the Big Bang concert venue in Seoul Sunday night.
The 28-year-old Big Bang leader and the 32-year-old singer-actress of the defunct 2NE1 girl band seemed intent to show the world that nothing much has changed afterward.
Dara did not comment on the viral issue even if netizens flooded her social media account and only posted a photo of herself giving a V sign on Instagram and wrote, "Off Work."
G-Dragon also posted on Instagram a selfie and a finger heart with no caption. He followed this up with a regular repost of artist Mark Grotjahn's photo of GD and his bandmate T.O.P. looking at an abstract painting with their backs to the camera.
Fans have long been suspecting that the two YG artists are secretly dating because of a series of similar Instagram posts and circulated the hashtag #Daragon.
Dara also once admitted that G-Dragon is the man that pops into her mind when she thinks, "Oh, this man would make a romantic boyfriend."
G-Dragon, who's been involved in several dating rumors, explained why he doesn't admit to any of his relationships.
"Admitting to a relationship or not is up to each person, but I do think that a dating rumor is more damaging for the woman. If the woman wanted to make it public, I would have done it," he said on MBC's "Radio Star."
© 2023 Korea Portal, All rights reserved. Do not reproduce without permission.