Hugo Barra To Leave Xiaomi, Heads Back To Silicon Valley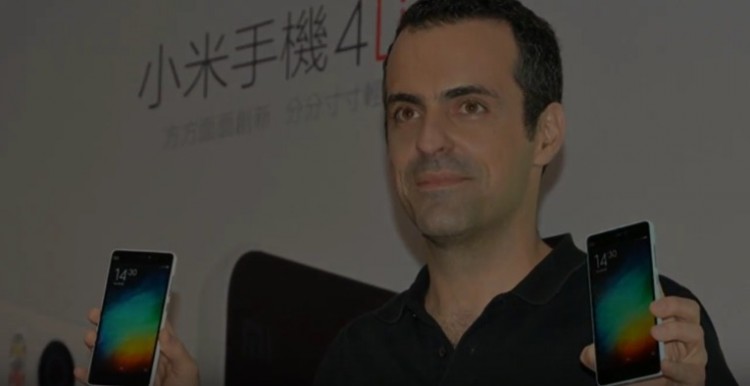 The former architect and one of the key players in the development and growth of the Android mobile operating system will, for now, will be returning home. After three and a half years as the face of Xiaomi, Hugo Barra has put an end to his career in the Chinese firm, his biggest adventure in his long career.
Xiaomi's vice president has said he will return to Silicon Valley but will hold a position as an advisor to the Chinese firm, one of the largest manufacturers of smart mobile devices in the world. In his farewell letter published in his profile of Facebook, Barra thanked Lei Jun and Bin Lin, co-founders of the company, for supporting him all the way. In a global market", Barro considers his time at Xiaomi as "the biggest and most demanding adventure" of his life. The company since its arrival has been meteorically growing, raising more than 1,000 million dollars annually.
Barra, of Brazilian origin, was one of the fathers of Android. He worked for many years as vice president of Google and his influence was key in the early years of the mobile operating system. In 2013, he decided to leave the US and go to China to push forward the global expansion of Xiaomi.
However, it seems that the proliferation of the so - called Apple China 'has not been as expected, and while their phones are popular for their power and low price, has failed to keep the pulse of other large national companies such as Huawei Or Oppo, who have stolen most of its domestic market, which has prevented the international exit.
His post will be filled by Xiang Wang, Xiaomi's current senior vice president, and Barra's next destination has not yet been confirmed, although he has confirmed that he will return to Sillicon Valley.
Xiaomi introduced the Mi Mix, one of its last and most leading phones, during the past CES 2017, so that its plans to expand internationally continue, regardless of whether or not led by Bar.
Bin Lin, the company's president, wrote a comment at the Brazilian's entry, saying that "although we would have loved to have Hugo stay with us in Beijing for much longer, we understand his personal challenges and wish him well in their future." In addition, he took advantage of his comment to announce that Wang Xiang, Xiaomi's senior vice president, will be in charge of the tasks that Hugo Barra had so far. "We have ambitious plans to expand in 2017 and we have confidence in Xiang's leadership to take our global business to a higher level," Bin said.
© 2020 Korea Portal, All rights reserved. Do not reproduce without permission.