Suzy's Photographer Comments On Lolita Controversy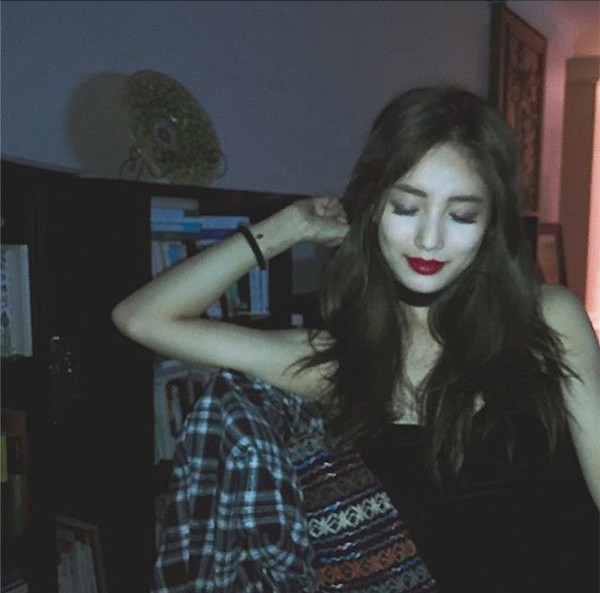 Suzy's photographer Oh Sun Hye broke her silence as she addressed the issue surrounding the Lolita controversy based on the singer-actress' 2015 photobook.
A netizen who posted online Suzy's photo book when she was only 19 garnered criticisms that stirred the Lolita controversy.
Photographer Oh Sun Hye took to Facebook and Instagram to denounce such claims.
"If it's on your nose, it's a nose ring, if it's on your ear, it's an earring (meaning it's up to interpretation; it can be whatever one spins the situation to be)," Soompi quoted Oh Sun Hye as saying on social media. "Please refrain from mindlessly denouncing others and jumping to conclusions. Moreover, there will be no leniency or settlements regarding copyright or portrait rights."
She added, "Don't exaggerate and make your own thoughts out to be a public response, and don't make something out of nothing to instigate others. Knowing it would be rude and doing it anyway is a sin."
Oh Sun Hye maintained that she didn't do anything wrong concerning the project and so there's no need for her to offer any apology or make any explanations.
Suzy's management label JYP Entertainment also backed the photographer and threatened to respond with legal action against netizens making such false claims.
The 22-year-old Miss A member is currently busy with her solo debut album "Yes? No?" Her pre-release song "Pretend" easily clinched the number one spot on all eight digital music sales charts after only six hours of its release Tuesday midnight.
This was enough for JYP founder Park Jin Young, also known as J.Y. Park, to act as the young singer's cheerleader.
The 45-year-old took to Instagram to congratulate Suzy for her immediate success. He didn't fail to emphasize that Suzy's success is owing from the fact that she not only knows what she wants as an artist but she also knows how to listen and follow.
© 2023 Korea Portal, All rights reserved. Do not reproduce without permission.