Apple iPhone 8 News, Specs: 'iPhone X' Allegedly Headlining Tech Giant's Late 2017 Releases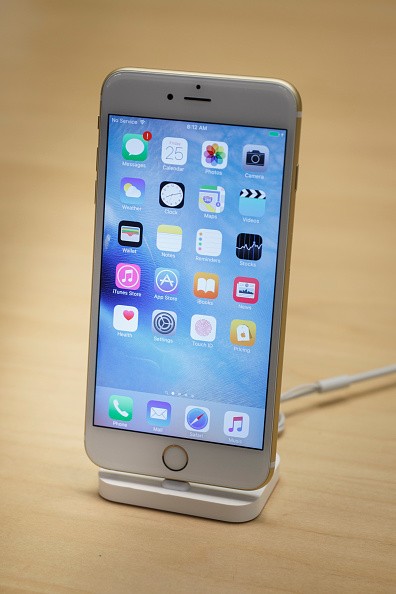 Apple has a reasonably busy schedule these days. It is expected that the tech giant will launch the iPhone 7S as well as the iPhone 8 this year. However, a new report suggests that instead of the iPhone 8, Apple may release a rumored "iPhone X."
What's the Big Deal?
First of all, Apple will be celebrating the 10th anniversary of the iPhone this year. Not much is known about what new devices will be launched to celebrate this big event but the alleged "iPhone X" drops a huge connection with the occasion. X is the Roman numeral for the number 10 and as the weeks pass, more details may soon be divulged about this mysterious smartphone.
Rumored "iPhone X" Specs
Analyst Timothy Arcuri of Cowen and Company recently released information that he obtained from Apple. The details were disclosed to Apple Insider and the specs of the "iPhone X" have a striking similarity to the highly anticipated iPhone 8.
According to Timothy Arcuri, the "iPhone X" will feature a 5.8 wraparound screen. That does not end there as the analyst added that the front camera, earpiece, and fingerprint scanner will all be embedded into the screen. The details he provided are actually not new to fans who have been following updates about the iPhone 8.
Other Specs Details
As for the new specs which could potentially link the new device to the iPhone 8, Arcuri says the "iPhone X" will have a laser sensor. Tech Radar notes that this feature could potentially be the iris scanner that was previously rumored to come with the iPhone 8.
When is the "iPhone X" Rolling Out?
There is no specific release date announced for the alleged "iPhone X" yet. However, Arcuri says the device will be headlining the late 2017 releases that Apple is preparing for. He adds that the upcoming device similar to the iPhone 8 will be launched alongside the iPhone7S and the iPhone 7S Plus.
Forbes points out that the "iPhone X" may not necessarily be the iPhone 8. Instead, it could be a code name that has yet to be branded into an upcoming flagship.
© 2023 Korea Portal, All rights reserved. Do not reproduce without permission.