Facebook's Mark Zuckerberg Denies Virtual-Reality Technology For Oculus Was Stolen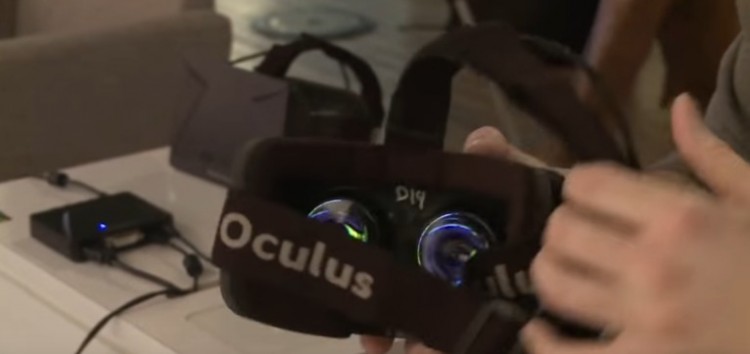 Mark Zuckerberg, CEO of Facebook, appeared on Tuesday, January 17, as a witness in a Federal Court in Dallas, denying a rival company's allegation that Oculus' virtual reality technology was stolen.
Zuckerberg, founder of one of the world's largest companies, underwent hours of public interrogation about how much he knew about the company when Facebook decided to buy it for 2 billion USD. A jury is hearing evidence in a lawsuit filed by the video game company, ZeniMax Media Inc, which filed a case against Oculus.
ZeniMax stated that Oculus illegally used its intellectual property to develop its own virtual reality system known as the Rift. During a heated crossroads with ZeniMax lawyer, Tony Sammi, Zuckerberg told the jury in a crowded room that the technology was not yet fully formed when Facebook bought the company.
"Improving that technology does not make it their own," Sammi countered. "If you steal my bike, paint it and give it a bell, that makes it your bicycle?" said the lawyer. To this, Zuckerberg replied "No", but then added that "the idea that Oculus technology is based on someone else's is basically wrong."
The Oculus lawsuit is in part related to programmer John Carmack. Well-known for helping design games like Quake and Doom, Carmack worked for id Software LLc before the company was acquired by ZeniMax and is now President at Oculus Technologies.
Zuckerberg denied that Carmack had unfairly used a source code from his previous position. "There is no code sharing in what we do," said the billionaire. The two tech giants seem willing to reach the ultimate consequences of this process and have presented their arguments. Zuckerberg will ensure that ZeniMax did not appreciate the value of virtual reality enough, while ZeniMax will simply accuse Carmack of stealing intellectual property from the company.
© 2019 Korea Portal, All rights reserved. Do not reproduce without permission.