'Girl Meets World' Season 4 : Will Audience Renewal Campaign Reverse GMW's Cancellation? Show Creator Michael Jacobs Reveals Positive Talks On-going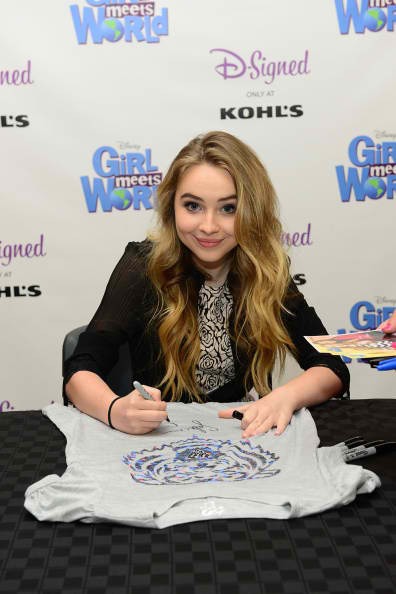 "Girl Meets World" Season 4 is buzzing for a possible renewal by the Disney Channel. As the season 3 finale is on its finale showing, avid fans staged an uproarious campaign to bring the show back on the air channels. A paper airplane launched by the many fans signals a show of support for the series revival.
In an interview with TVLine, the creator of "Girl Meets World" Season 4 Michael Jacobs made some positive revelations of the show's future. He said that there are already talks of bringing back the show. However, he added that these talks are still in the initial stages and many things can happen along the way, possibly a revival or a transfer to another network.
Further, it was observed that the fans paper airplane campaign shows that great amount of support for "Girl Meets World" Season 4, which can't just be undermined. While it was announced that the show is facing its cancellation, the casts took the opportunity to thank the many fans, according to Korea Portal. One of the casts, Rider Strong spilled the beans by thanking the fans for their support for many years.
Tonight is the start of the 2 part Series Finale! Tune in at 6PM EST on Disney Channel for #GMSweetSixteen pic.twitter.com/V0nuWzLYzR

— Girl Meets World (@BMWSequelDotCom) January 13, 2017
"Girl Meets World" Season 4, if revived will be an example of audience power at its best shot. Even in this early show of interest, Disney feels so delighted that the network is getting that kind of reaction of support from fans to the series. Hopes are high that if not renewed on Disney, another network can pick up the show for even another platform.
"Girl Meets World" Season 4's star-studded ensemble includes, Riley Matthews (Rowan Blanchard), Shawn (Rider Strong), Mr. Feeny (William Daniels), Mr. Turner (Anthony Quinn), Eric (Will Friedle), Alan (William Russ), Amy (Betsy Randle), Minkus (Lee Norris) Harley (Danny McNulty), Morgan No. 1 (Lily Nicksay), and Morgan No. 2 (Lindsay Ridgeway).
© 2023 Korea Portal, All rights reserved. Do not reproduce without permission.