'Girl Meets World' Season 3: Rider Strong's Last & Final Goodbye, Disney Channel Cancels Season 4 Amidst Fans Uproar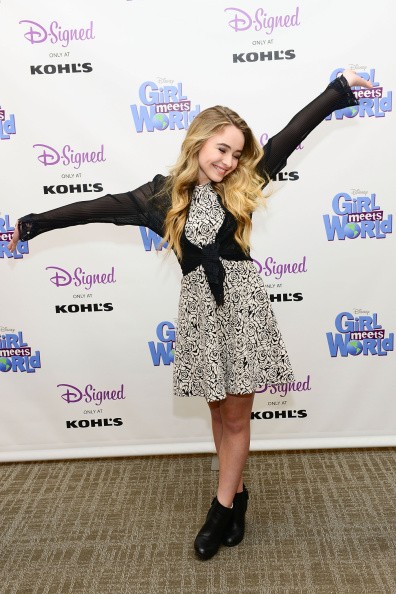 "Girl Meets World" Season 3 is set to return on January 6, 2017, after a one-month break, only to be declared that its comeback would be its last and final goodbye. Although not openly announced by Disney, Rider Strong revealed that season 4 has been canceled. Season 3 will be the sitcom's last show and the remaining three episodes will the show's finale.
According to TVseriesfinale, there were already suspicions among the casts and crew that season 4 is not coming for "Girl Meets World" Season 3. The Disney Channel has been very silent on the show's future while the casts were filming the third season. However, it was evident in the series last episode titled "Girl Meets Goodbye" that the show is on to its final end.
"Girl Meets World" Season 3 will bring about a grand reunion of the stars of the "Boy Meets World" series as a grand bow, TVLine reported. This will be a time that Riley Matthews (Rowan Blanchard) will make a crucial decision in his life with the help of so many people, namely: Shawn (Rider Strong), Mr. Feeny (William Daniels), Mr. Turner (Anthony Quinn), Eric (Will Friedle), Alan (William Russ), Amy (Betsy Randle), Minkus (Lee Norris) Harley (Danny McNulty), Morgan No. 1 (Lily Nicksay), and Morgan No. 2 (Lindsay Ridgeway).
This brings back all of those invaluable life lessons.. pic.twitter.com/BUdzBsccIY

— Girl Meets World (@BMWSequeI) January 8, 2017
With the cancellation of "Girl Meets World" Season 3, Riley's journey from childhood to a teenager and an adult will not happen anymore. Rider Strong who is also directing did not expound on why the show will meet its final end.
To the fans who were upset with Disney's handling of the show, the three episodes will be the stars time to thank all the fans. Hence, it is worth the time to watch the show's three -episode finale on January 6, 13 and 20, 2017. The moment has finally arrived to close the journey of the Maya-Riley tandem.
© 2023 Korea Portal, All rights reserved. Do not reproduce without permission.