Song Ji Hyo And HaHa Could've Been Together If Not For Byul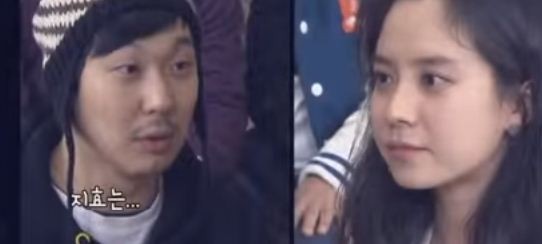 "Running Man" HaHa imbued confidence when he claimed that he could've ended up with actress Song Ji Hyo had he not married Byul.
The latest "Running Man" episode may have been set on a winter MT but this did not prevent the cast members from sending warm thoughts and memories with each other.
The 37-year-old entertainer and TV host took a step down memory lane when he talked about the early days of "Running Man" with the 35-year-old actress from the film "A Frozen Flower."
"Do you remember it originally was a love triangle with you, me, and Gary?" said HaHa.
Then he added, "I'm sorry I got married to Byul. If I'm being honest, I would have been able to have won your love."
Song Ji Hyo remained unfazed and responded with, "I'm grateful to Byul for letting a playboy like you come to your senses."
Song Ji Hyo and former "Running Man" member Gary formed the Monday couple but HaHa did show interest with the actress before he eventually shifted his focus on their pretty female guests. His playboy image only ended when he married his longtime friend and singer Byul in 2012. HaHa made his marriage announcement Aug. 15, 2012 on the widely popular SBS variety show. They now have a second baby on the way.
The couple was featured Sunday on MBC's "Human Documentary" where the HaHa admitted that Byul's filial traits made a mark on him.
"I thought, if I am to get married, it should be with this kind of person," said the doting husband.
For Byul, meanwhile, it's a different story.
"I fell for his brainwashing tactics 7-8 years ago," she revealed on "Strong Heart," according to allkpop.
The longtime friends eventually began dating secretly that his close friends were really surprised when they finally announced their plans to marry.
"I guess HaHa oppa's image is so childish that marriage didn't suit him. His hyungs were really disappointed," she said.
© 2023 Korea Portal, All rights reserved. Do not reproduce without permission.