G-Dragon Shows Off Wealth With Expensive Watch And New Car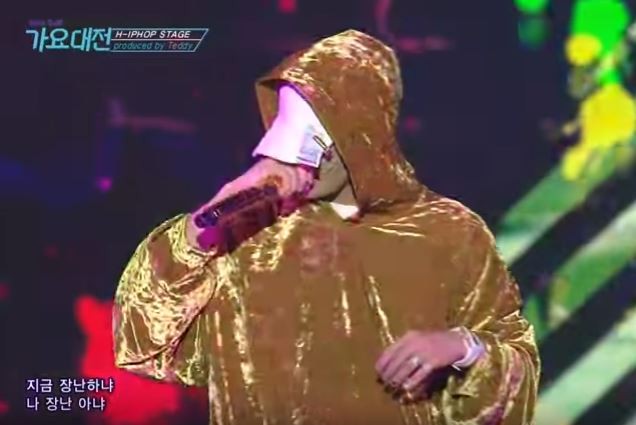 Hallyu star G-Dragon showed off his expensive watch and new car in last month's SBS Gayo Daejun.
The 28-year-old fashion icon and Big Bang leader had a chance to display his French-made Richard Mille watch while performing "₩ 1,000,000" alongside CL, Okasian, BewhY and Teddy in an extra special collaboration stage held December 20 last year.
G-Dragon wrapped up the song's theme with a gold attire and a ₩ 1,000,000 clipped on his white cap.
The pricey watch is estimated to cost 600 million KRW (USD 503,000). The rapper sported another Mille's watch during his guest appearance on MBC's "Infinite Challenge."
The watch caught the attention of netizens who gushed especially at its steep price.
"He wears an entire building on his wrist," allkpop quoted one comment.
"That watch is more expensive than my house," said another.
The rapper also posted Thursday on Instagram a photo of his brand new Lamborghini Aventador LP-700-4.
"Catch me if you can," read the caption.
The car reportedly costs around 500 million KRW (USD 419,000).
Forbes listed Big Bang's immense fortune in the "30 Under 30." The group earned $44 million last year and landed at No. 54 on Celebrity 100 list. They have surpassed the American pop group Maroon 5 which made $33.5 million and artist-entrepreneurs Dr. Dre at No. 63 with $41 million and Jimmy Buffet at No. 66 with $40.5 million.
"We made more than Maroon 5?" Forbes quoted G-Dragon as saying. "Did not know that. My mom is in charge of my earnings."
G-Dragon's sweeping popularity has reached across the globe with fellow Korean idols and even Western celebrities claiming as his fans.
American rapper-actor Will Smith's son, Jaden, recently declared G-Dragon as his inspiration and even proclaimed he wants to be a K-Pop star.
Backstreet Boys' Nick Carter said he knows Big Bang and thought their music and fashion as "very cool and charismatic" and especially G-Dragon's as "sensational."
© 2023 Korea Portal, All rights reserved. Do not reproduce without permission.
Tags:
G-Dragon
,
G-Dragon Jaden Smith
,
G-Dragon SBS Gayo Daejun
,
SBS Gayo Daejun
,
Big Bang
,
CL
,
Okasian
,
BewhY
,
Teddy
,
₩ 1
,
000
,
000
,
Infinite Challenge
,
Richard Mille watch
,
Lamborghini Aventador LP-700-4
,
Forbes 30 Under 30
,
Big Bang Forbes 30 Under 30
,
Big Bang Maroon 5
,
Maroon 5
,
Dr. Dre
,
Jimmy Buffet
,
Will Smith
,
jaden smith
,
Backstreet Boys
,
Backstreet Boys Nick Carter
,
Nick Carter