Russian Singer Says She Doesn't Know Taeyang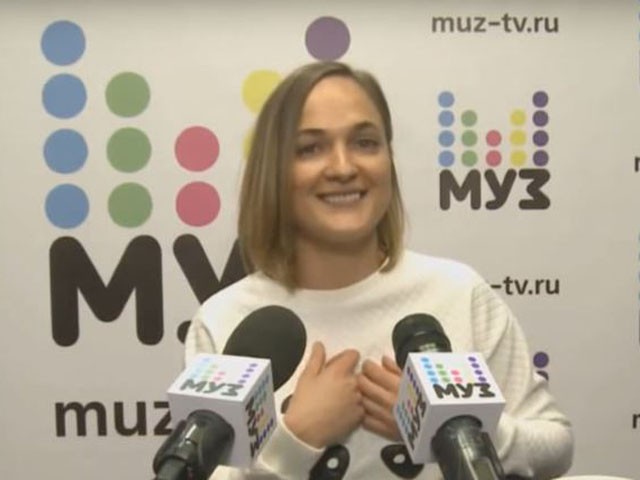 The Russian singer who's accused of plagiarizing the popular K-pop song "Eyes, Nose, Lips" claimed she doesn't even know Big Bang's Taeyang.
The Russian singer known only as Albina maintained she's the writer of her new and controversial song "I Love You" and has never ever heard of Taeyang before.
A video of the singer's interview that circulated online only further enraged V.I.P. fans after she continued with her denials.
"Yes, I read a little bit of comments," said the singer, who kept her smile on while looking up at the ceiling.
"A little bit? There are dozens of it," the interviewer behind the camera said.
"Of course I'm the writer of that song. This is a new feeling for me," said Albina.
The singer also revealed that she's willing to settle the plagiarism dispute in court.
"And I think the court can decide whether the two songs are similar or not," she said. "And if someone thinks I'm wrong, then he sues me. After that, the court decides everything."
"Because those songs aren't similar to me," Albina repeated. "And I found a new artist. I never knew this artist."
Taeyang's management label YG Entertainment apparently took a swift action after Albina uploaded the song "I Love You" on her YouTube channel December 28 and directly contacted YouTube to remove the song due to copyright claims.
Enraged fans caused a frenzy over social media with a flurry of angry comments as well as 10,000 dislikes on the song as compared to only 114 likes.
Taeyang's "Eyes, Nose, Lips" was part of his second album "Rise" in 2014 and became one of the hottest Korean ballads. The song also spurred many covers by fans across the world as well as fellow Kpop idols. Even international award-winning singer Michael Bublé sang a cover of "Eyes, Nose, Lips" while warming up for his concert in Seoul.
The song was also plagiarized by an American singer Derrick Bullock two months after Taeyang released the song. Bullock eventually apologized after his initial denials.
Taeyang wrote the song for his current girlfriend Min Hyo Rin.
© 2023 Korea Portal, All rights reserved. Do not reproduce without permission.