Taeyang's 'Eyes, Nose, Lips' Plagiarized Again By International Singers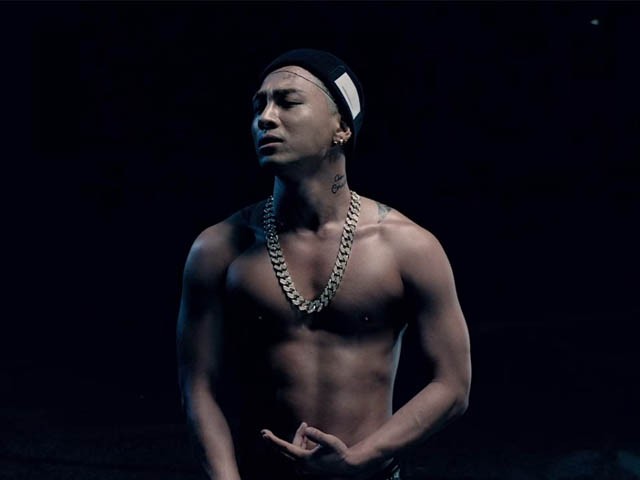 K-Pop star Taeyang's hit song "Eyes, Nose, Lips" seem to be a favorite pick among international singers to plagiarize.
The Big Bang balladeer's fans were enraged after Russian artist Albina uploaded Wednesday her new song "I Love You" on her YouTube channel.
This new song caused an uproar because it highly resembled the heart-wrenching ballad "Eyes, Nose, Lips," Taeyang's first single for his 2014 second solo album "Rise." The song clinched the top spot on Korean music charts and even won him the Best Male Artist award, Song of the Year and Best Vocal Performance - Male.
Yet the 37-year-old Russian artist took ownership of the strikingly similar song "I Love You" as her own music creation and song lyrics.
Her song, in fact, had only minor variations from "Eyes, Nose, Lips" and even shared a similar chorus and song arrangement.
Taeyang's management label YG Entertainment responded by asking YouTube to take down the song due to copyrights claims, according to what the k-pop.
Fans also expressed outrage with 10,000 dislikes on the song compared to a meager 114 likes and a flurry of social media frenzy.
One netizen tweeted, "@AlbinaMusic Try to be more original and don't steal songs from others please!"
And another wrote,"@AlbinaMusic did u just fcking stole @Realtaeyang's Eyes Nose Lips song."
This won't be the first time Taeyang's 2014 hit song was plagiarized, though. American singer Derrick Bullock admitted to plagiarizing "Eyes, Nose, Lips" last year after his initial denials.
The rip off song "Change Me" consequently had to be dropped from his album which he released only two months after "Eyes, Nose, Lips" came out.
His agency then reported that Bullock was "sorry" for the "accidental neglect" as he eventually gave proper credit to the controversial track as "Lyrics written by American singer Derrick Bullock. Music used in song belongs to Taeyang, a Korean singer and actor."
The 28-year-old Korean star confessed only recently that he wrote "Eyes, Nose, Lips" for his current girlfriend of three years Min Hyo Rin.
"I heard a rumor that it's about some random woman I've never even heard of before. It is true, the song is about Min Hyo Rin," Taeyang confessed on MBC's "Radio Star" December 22.
© 2023 Korea Portal, All rights reserved. Do not reproduce without permission.