Park Bo Gum, Cha Tae Hyun Show Off Their Bromance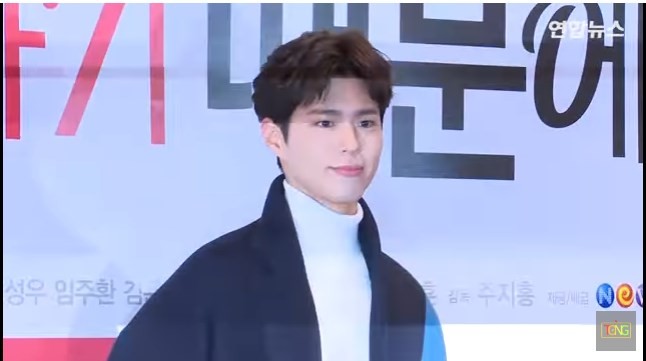 Actor Park Bo Gum showed up at fellow actor Cha Tae Hyun's "Because I Love You" film showcase as the latter brags about their seeming bromance.
The charming star of the hit drama "Love in the Moonlight" was among the celebrity guests who showed up Wednesday at the film's showcase event in southern Seoul.
The 23-year-old actor urged excited fans to watch his friend's film.
He also sent cookies with fun stickers to the cast and crew while they were still filming a few months ago.
The 40-year-old comedian-actor also bragged of both his new film and his friendship with the young star during a recent Naver's V app broadcast.
"My friends have only good things to say about it," Soompi quoted him as saying about his friends' reaction to the new film.
"Park Bo Gum already sent a message," he added. "He said, 'It was great to watch such a heartwarming movie on such a cold day. I want to become a moving and comforting person like you.'"
"At this rate, everyone is going to love him," he paused then laughed as he said that he only replied with a brief "Thank you."
The real life friends both appeared separately as presenters at the "2016 KBS Entertainment Awards" Saturday night. Cha Tae Hyun partnered with his longtime friend and singer Kim Jong Kook and exposed the singer's "secret" girlfriend.
Park Bo Gum, on the other hand, reunited with his former "Music Bank" co-host Irene. The Red Velvet member reportedly provoked jealousy from Park Bo Gum's "Reply 1998" co-star Hyeri and asked him who he'd like to act with in the future.
"If I have the chance, I'd like to work with some of the actors here in dramas or variety shows," said Park Bo Gum. "In particular, I definitely want to try acting with Cha Tae Hyun. I will try harder."
Park Bo Gum made a guest appearance on the SBS' variety show "2 Days & 1 Night" where Cha Tae Hyun is a regular cast member and he, in turn, made a cameo for Park Bo Gum's "Love in the Moonlight" drama.
© 2023 Korea Portal, All rights reserved. Do not reproduce without permission.
Tags:
Park Bo Gum 2016 KBS Entertainment Awards
,
Park Bo Gum
,
Park Bo Gum and Irene
,
Park Bo Gum and Hyeri
,
Park Bo Gum and Cha Tae Hyun
,
Irene
,
Hyeri
,
Cha Tae Hyun
,
Cha Tae Hyun and Kim Jong Kook
,
Kim Jong Kook
,
Because I Love You
,
Love in the Moonlight
,
Kim Jong Kook girlfriend
,
Reply 1998
,
2 Days & 1 Night