'Running Man' Producer Reveals What Happened During Emergency Meeting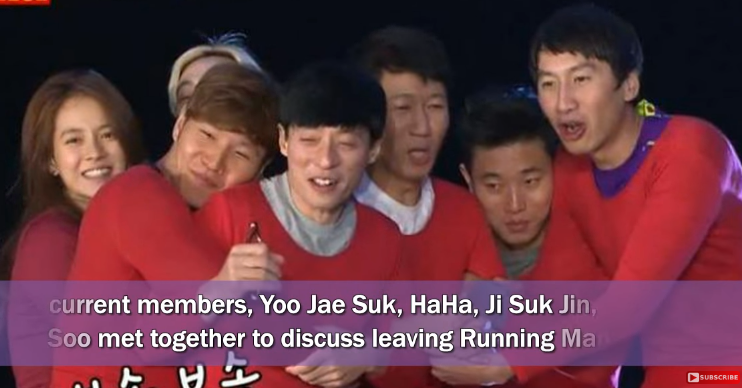 A "Running Man" producer shared what happened during Friday's emergency meeting with the cast and crew that resulted to their unilateral decision to end the show.
PD Jung Cheol Min, one of the showrunners behind South Korea's longest-running variety program opened up about what they talked about and aired his side on the recent controversy.
He cited the closeness that everyone - not just the cast - working for the show developed over the past seven years. This, he maintained, was why the recent controversy was doubly difficult for them.
The producers called for the emergency meeting Friday to discuss the direction they'd like to take for the show. Apparently, they also used this opportunity to clear out their grievances.
"The producers and the members had a tight bond. We were like family so it hurt us to see them suffer. We cleared up everything by the end of the meeting," Koreaboo quoted PD Jung as saying.
He acknowledged that the producers handled the miscommunication poorly. He explained that they were so caught up with trying to make the necessary changes to improve the show that things just went out of hand.
The producers offered an apology Thursday and admitted they were shamefaced over what happened.
"We used to be like family but now things are awkward between us. Even during the meeting today we were all saying 'Why has it come to this?'" PD Jung said.
"We are still close but I couldn't avoid being saddened by how they were hurt all because of misunderstandings. We decided that things shouldn't end this way and that it's only right we end things right together," he added.
Everyone agreed to end the show with a blast. They also cancelled the filming for this week and are working on how to close the show.
PD Lee Hwan Jin announced after the emergency meeting that the cast and crew agreed to end "Running Man" by the end of February 2017, according to allkpop.
"Running Man" aired July 11, 2010 and achieved massive popularity overseas. It has also been fansubbed into various languages including English, Chinese, Spanish, Portuguese, French, Italian, Thai, Vietnamese, Malaysian, Indonesian, Burmese, Arabic, Russian and Turkish.
© 2023 Korea Portal, All rights reserved. Do not reproduce without permission.
Tags:
Running Man
,
Running Man producers
,
Running Man producers apologize
,
running man latest news
,
running man latest update
,
running man news
,
Running Man controversy
,
Running Man ends
,
Running Man emergency meeting
,
Song Ji Hyo Kim Jong Kook Running Man
,
Running Man Song Ji Hyo
,
Running Man Kim Jong Kook