'Running Man' Song Ji Hyo And Kim Jong Kook Breaks Silence As Show Comes To An End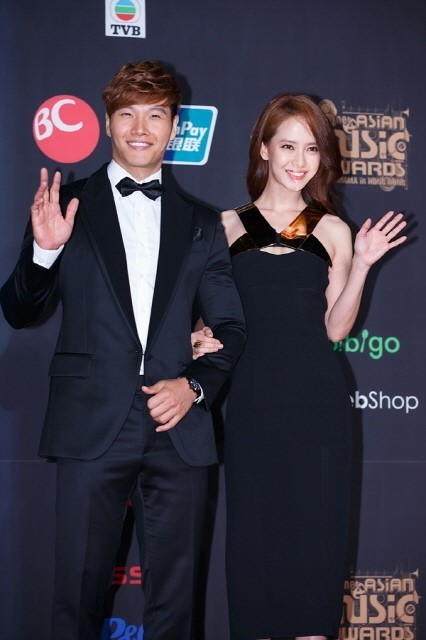 "Running Man" members Song Ji Hyo and Kim Jong Kook finally shared their thoughts on the controversy surrounding their cancellation from the show.
The 35-year-old actress Song Ji Hyo, who joined the show as a guest from Episodes 2 to 5 in 2010 until she appeared as a regular on Episode 7, agreed to set personal issues aside and stick by her fellow cast members until the show's very end.
"They decided to stay on the show until February after the meeting," stated the actress' label MY Company, as reported by Koreaboo. "The relationship with SBS is awkward right now but that's a problem with the SBS producers. She wants to do her duty and stay loyal to the members of Running Man. She wishes to end things on a good note."
Kim Jong Kook's agency, Maroo Entertainment, also revealed that the 40-year-old singer has made a similar decision.
"Between the members, there is no problem at all. They are all close so I think they worked things out well. He is on board until the end of February," stated his agency.
An insider added that the singer, who talked with the "Running Man" members and staff without his manager, didn't hold the staff accountable for what happened.
"There was trouble with the rocky process, but personally, he isn't offended...He thinks it's not really the staffs' fault either," the insider told MyDaily, as reported by allkpop.
"Running Man" PD Lee Hwan Jin spoke Friday to media outlets and announced that the cast members, including Song Ji Hyo and Kim Jong Kook, and the producers unilaterally decided to end the show by the end of February 2017. He added that all misunderstandings have already been cleared.
An SBS representative revealed earlier that day that the "Running Man" production crew called out an emergency meeting.
This comes after the producers issued an apology for the miscommunication that ended up hurting the talents. They also earlier dismissed rumors that the show was going to be canceled as a result of the controversy.
© 2023 Korea Portal, All rights reserved. Do not reproduce without permission.
Tags:
Running Man
,
Song Ji Hyo Kim Jong Kook Running Man
,
running man latest news
,
running man latest update
,
running man news
,
Running Man Song Ji Hyo
,
Running Man Kim Jong Kook
,
Running Man controversy
,
Running Man producers apologize
,
Running Man emergency meeting
,
Running Man producers
,
Running Man ends
,
Song Ji Hyo
,
Kim Jong Kook
,
Song Ji Hyo Kim Jong Kook