Jo Jung Suk's Comedy Movie "Hyung" Tops Box Office Followed by Gong Hyo Jin's Mystery Film "Missing"
by
regrec
/ Dec 07, 2016 05:09 AM EST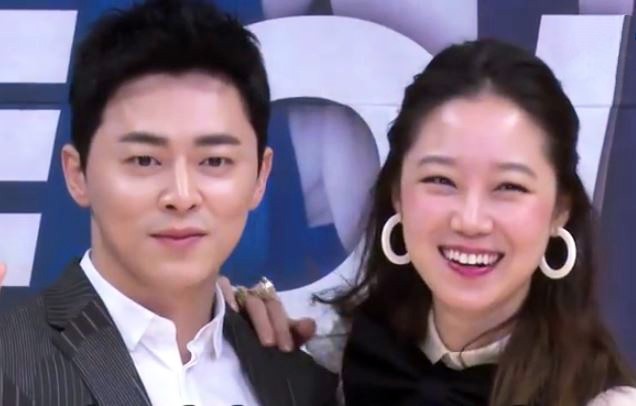 Jo Jung Suk and D.O.'s bromantic comedy drama "Hyung" tops South Korean box office. Following the male star-studded film at the box office is "Missing" featuring actresses Gong Hyo Jin and Uhm Ji Won.
The film "Hyung" or alternatively called as "My Annoying Brother," earned the success it was highly expected of. On Dec. 7, the Korean Film Council has released their calculations on the amount of moviegoers of the film to over 2,500,000 in its 2nd week, as per AllKpop. Meanwhile, during its 1st week of release, "Missing" has already secured the 2nd spot having raked in over 800,000 viewer attractions.
Converting these numbers of views to income, CJ Entertainment has already earned $14.4 million with "My Annoying Brother" after two weekends. On the other hand, Megabox's mystery drama "Missing" has earned $4.66 million over five days, as per Variety.
"Hyung" or "My Annoying Brother" was originally set to premiere on Nov. 30, the same date as "Missing." However, the comedy-drama was released a week earlier, on Nov. 24, purportedly due to the positive reviews it gathered starting from the release of the movie trailers. As such, the two films has avoided competing for admissions on their premiere.
Notably, the leading stars of the two dramas have recently wrapped up their hit romantic comedy drama "Jealousy Incarnate." Jo Jung Suk in "Hyung" and Gong Hyo Jin in "Missing" were highly praised for their acting and great chemistry together on the SBS drama which just ended on Nov. 10. Now both actors are busy in their respective movies that are both currently dominating the South Korean box office.
"Hyung" tells the story of brothers who have contrasting personalities and share a complicated relationship. Du Shik (Jo Jung Suk) is a swindler who receives a parole sentence after shamelessly using brother's injury to plead for his release. He was then expected to take care of his younger brother, Du Yeong (D.O.), who suffered from an accident while participating in a national Judo contest. "Hyung" will tell the story of these two reconnecting brothers and their time living together.
"Missing" sees the story of a mother (Uhm Ji Won) who desperately seeks her daughter who disappeared with her nanny one day(Gong Hyo Jin).
© 2023 Korea Portal, All rights reserved. Do not reproduce without permission.