T.O.P Dating Model Asia Chow As Reported by Hong Kong Media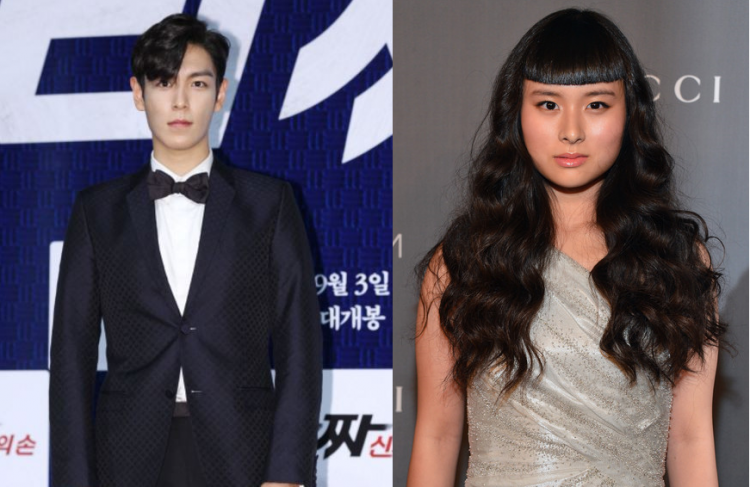 News about T.O.P dating model Asia Chow broke recently when Apple Daily, a Hong Kong media company, reported about it. The speculations started when they have noticed that the two were having constant interactions on Instagram for the last few months.
For instance, when T.O.P posted an image of an art piece by American artist Dan Flavin on his Instagram account, Asia Chow left a comment on the post. She put a heart and even tagged T.O.P on her comment. T.O.P, on the other hand, replied with a smiley. Fans also noticed that T.O.P always likes her post on IG. Interactions such as that between the two on social media somehow started the rumor about T.O.P dating model Asia Chow.
The model was even reported to have visited Korea just recently, somehow making the rumor, even more, talked about.
Some of the fans, though, claimed that they are no longer surprised with the issue. They said they are already aware of T.O.P's friendship with the model. They have known the two to being close that they say, they will be no longer surprised if the two are actually secretly dating.
Although some fans are okay to hear the news about T.O.P dating model Asia Chow, there are still some fans who are not happy to hear about it. Sadly, some fans of the idol are leaving not so friendly comments on the model's Instagram account. Asia's Instagram account was bombarded with nasty comments ever since the news broke out.
Asia Chow is a Chinese American model who is also the daughter of a famous restaurateur, Michal Chow. Her father, Michael Chow, owns the 'Mr. Chow' chain of restaurants.
Neither T.O.P nor his agency had made any statement regarding the issue yet.
© 2022 Korea Portal, All rights reserved. Do not reproduce without permission.