ZARA Korea's Chief Criticized for Ridiculing Anti-Park Protesters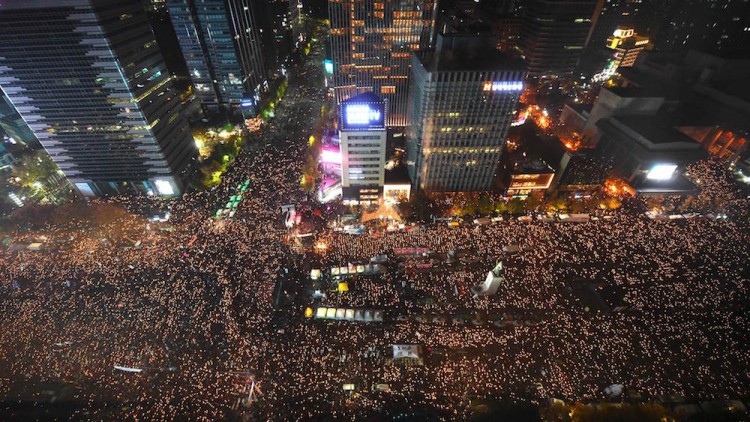 ZARA Korea's chief criticized for ridiculing anti-Park protesters during a recent public lecture.
Lee Bong-jin, chief of ZARA Korea, is reported to have left a negative comment against anti-Park protesters during a recent public lecture, causing him to be under fire right now.
"When you took to streets (to protest), 49 million people who didn't join the rally were doing something for themselves," Lee said in relevance to the mass anti-Presidential rally that took place in Seoul on November 12. The mass rally was said to have been participated by more or less one million protesters out of the country's 50 million populations.
"Your future will be shaped based upon what you do now. Political events such as Donald Trump's election as U.S. President don't affect your lives. What you need to do now is just study," he said giving emphasis on his point of view on the matter.
The netizens took ZARA Korea's chief's comment as his way of ridiculing anti-Park protesters. They took his message as his way of telling the protesters that joining such rallies is a waste of time. That they should have stayed at home and study for their futures rather joining a political protest.
His comments had gone viral and are getting a lot of negative feedback from netizens. Netizens found ZARA Korea's chief's comments on anti-Park protesters offensive. It was making a lot of netizens mad. Some netizens are even taking it against the company and is asking people to boycott the multinational fashion house.
Lee Bong-jin, however, clarified that it was not his intention to attack anti-Park protesters. He said that he was merely stating what the people should be doing best even in this time of major political chaos.
"My intention was, that in this chaotic situation, we should be more dedicated to what we are supposed to do -- studying for students and working for workers. I agree that we are in a very unfortunate situation," Lee explained, hoping to clear things out once and for all.
© 2018 Korea Portal, All rights reserved. Do not reproduce without permission.