'The Legend of the Blue Sea' Episode 1 Recap: The Past and the Present
by
Allan
/ Nov 17, 2016 06:47 AM EST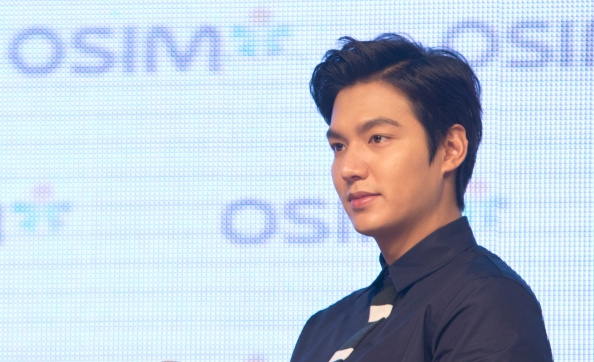 The first episode of "The Legend of the Blue Sea" starts with Jun Ji Hyun, playing as mermaid Shim Chung in the past timeline. There was a powerful typhoon and strong waves were carrying everything in its path to the shore including Shim Chung. Shim Chung was trapped in a rock and people who saw her tried to capture her. However, Kim Dam Lim, played by Lee Min Ho, came to the rescue and demanded her release.
In today's time, Lee Min Ho is known as Heo Joon Jae, believed to be the reincarnation of Kim Dam Lim. But in this life, Heo Joon Jae is a con artist and have pretended to be a trader, lawyer and even a prosecutor. He is capable of hypnotizing people and using magic tricks to fool people. He works with a team and their next job is located in Spain.
Meanwhile, Shim Chung is once again chased by the waves of the ocean and ended up unconscious in a seaside near the hotel where Heo Joon Jae is. When she woke up, she suddenly saw legs have replaced her tails but only for a few seconds.
Later on, Heo Joon Jae woke up hearing noises and discovers a girl, Shim Chung, is in his room hiding behind a jacket. He asked her identity but Shim Chung wasn't answering as she is doesn't speak human language. Shim Chung probably got scared so she kicked him and hid back behind the jacket again. Heo Joon Jae had no choice but to call the police. Shim Chung tried to escape but she didn't know that there was a glass wall in front of her. Heo Joon Jae quickly tied her up and took pictures of her in his phone.
Police arrives and cuffs her. Heo Joon Jae pitied how she was treated and asked maybe there is no need to cuff her and confirmed she didn't do anything wrong. Then Heo Joon Jae sent her pictures to his friends to investigate her identity and the jade bracelet.
As for Shim Chung, police are now questioning her but she has no idea what they're saying. She started playing around the police station that angered the officers. He got too near Shim Chung that she got defensive and punched him. Now the officers are urging Shim Chung to calm down as they assess the situation.
Heo Joon Jae gets an update from his friend that the bracelet Shim Chung is wearing is valuable so he heads to the station to fetch her. The police didn't want to give Shim Chung to him as an ongoing investigation is being done but he hypnotized them so they just had to say yes. When he was already alone with Shim Chung, he said sorry and treated her special. He bought her clothes and shoes so she would look presentable.
Heo Joon Jae hypnotized her so he can finally get his hands on the bracelet but to his surprise it was not there. He was very disappointed that he left Shim Chung alone. The mall was closing and the guards have already asked her to leave. Shim Chung was left all alone outside, waiting for Heo Joon Jae in the rain. And then, Heo Joon Jae came back.
"The Legend of the Blue Sea" airs every Wednesday and Thursday on SBS.
© 2018 Korea Portal, All rights reserved. Do not reproduce without permission.