Samsung Gear S3 vs Apple Watch Series 2: Which is Worth Buying?
by
Allan
/ Nov 15, 2016 06:07 AM EST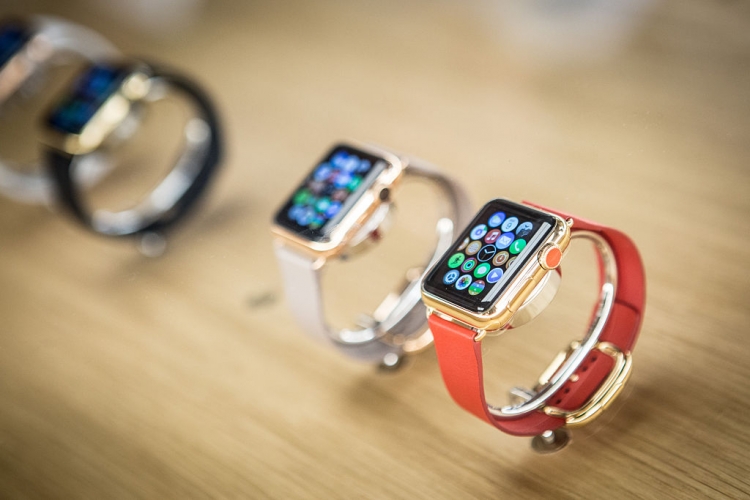 Both Samsung and Apple have recently announced the release of their new generation of smartwatches. As the two tech giants compete for consumer's interest, it's really hard to tell which the better choice is. This article aims to compare the best features of both smartwatches so consumers can quickly compare which is the better choice for them.
Design and Display
The Apple Watch Series 2 comes in 43x36x11.4 mm in measurement while Samsung Gear S3 measures 49x46x12.9 in mm. Gear S3 is slightly only 4.6g heavier than the Apple Watch with a total weight of 57g. So in terms of size and weight, it really depends on the user if he prefers a bigger or a slightly smaller watch.
One noticeable difference between the two smartwatches is their screens. Apple Watch 2 uses OLED screen while Gear S3 uses scratch-resistant Gorilla Glass. So users who are on the sporty side should consider Gear S3 while individuals who will mainly use their watch for work could check out Apple's.
Specifications and Software
Samsung Gear S3 is equipped with Samsung's Exynos 7270 dual 1GHz processor with 4 GB of memory and 769MB of ram. For Apple Watch Series 2, it comes with a dual core S2 chipset that Apple promises to provide 50% better performance compared to its predecessor. For extended memory, Gear S3 has no additional card slot or expansion option while Apple gives the user additional 2GB storage in the iTunes Library.
As for the software, Gear S3 uses the latest version of Tizen OS. In addition, it comes with a bezel control that allows users to have more functionality by just turning the bezel left and right. Meanwhile, Apple Watch Series 2 is said to focus on being a fitness watch. Its advance technology can even tell how many strokes the user did while swimming, trace the jogging or biking route and a new app that encourages the user to rest whenever needed.
Summary
In conclusion, both smartwatches have their own advantages and disadvantages. Users are encouraged to get to know each watch by visiting their respective store and checking out their features. Overall, Samsung tends to be more tougher and recommended for adventure seekers while the Apple watch could be good for business man and those who are loyal to the brand because they can easily sink files through the iTunes Library.
© 2018 Korea Portal, All rights reserved. Do not reproduce without permission.