Lee Jong Suk Confirms New Drama 'While You Were Asleep,' Miss A's Suzy is Being Eyed for Female Lead
by
regrec
/ Nov 15, 2016 06:29 AM EST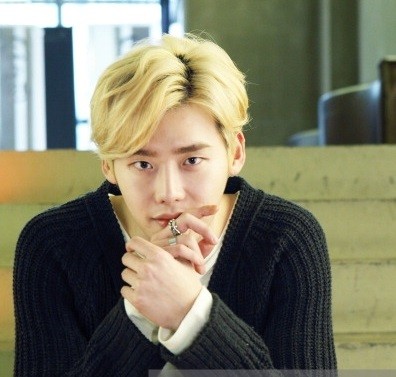 Lee Jong Suk is confirmed to be back with new drama series tentatively titled "While You Were Asleep." Reportedly, Miss A's Suzy is being wooed to be cast in the drama opposite Jong Suk.
Lee Jong Suk has recently confirmed to play the male lead in the drama. Supposedly, the male main character is a prosecutor who does everything to prevent the female main lead's dreams from turning into reality.
"While You Were Asleep" was penned by writer Park Hye Run. She has previously worked on various projects with Lee Jong Suk and even with Suzy. Park wrote the drama "I Hear Your Voice" which aired in 2013 and "Pinocchio" which aired in 2014. Lee Jong Suk starred as the main male lead in both dramas which were both great hits and earned him multiple awards in the acting industry. Meanwhile, Bae Suzy starred in her first lead drama role in "Dream High" which aired in 2010. "Dream High" was also one of Park's successful works.
There aren't much details yet for the upcoming drama series. As Suzy is still in talks for the female lead role, the casting for the drama is expected to be concluded before 2016 ends.
Lee Jong Suk recently starred in web drama series "W - Two Worlds" opposite actress Han Hyo Joo. It was about the love story between a human and a manhwa (comics) character who managed to go to the real world. Coincidentally, Jong Suk's drama clashed for ratings against Suzy's drama "Uncontrollably Fond" where Suzy starred alongside Kim Woo Bin, Jong Suk's celebrity best friend. The drama is about a top star who was reunited with his first love. Both dramas aired in the same timeslot in competing channels starting from July to September.
Meanwhile, Lee Jong Suk has lately been busy with multiple cameo appearances in different projects. Jong Suk is known to help out in projects by people whom he previously worked before. The actor pulled a brief appearance in web drama "Gogh, The Starry Night" which was directed by Jo Soo Won who previously worked on "Pinocchio." He also had a cameo appearance in "Weightlifting Fairy Kim Bok Joo" to support the production company, Chorokbaem Media, who was behind his recent drama "W - Two Worlds".
© 2022 Korea Portal, All rights reserved. Do not reproduce without permission.