South ChungCheong Province School Allows Students to Teach Classmates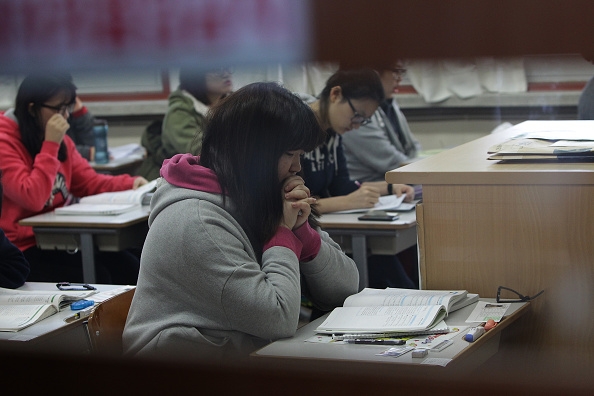 Located in Asan, South ChungCheong Province, Baebang High School allows students to teach classmates during their geography class. According to Cho Mi-kyeong, the school's geography teacher, the process allows students to learn better.
This technique is called "flipped learning", Cho said. She started applying the said technique on her classes since March 2015. She attended training sessions on flipped learning at the regional education office last November 2014 and had been applying it to her classes ever since.
Because the school allows students to teach classmates through the said process, students find geography easier to understand, said Han Ji Hye, a 17-year-old second grader at Baebang High School. She said that by explaining her assigned topic to her classmates, she also understands about her topic even better.
Each student is assigned different topics which they have to study beforehand. And as they engage in "peer teachings" later to discuss their respective topics, they learn more efficiently.
According to Im Su Bin, another student from the school that allows students to teach classmates, peer teachings makes asking questions easier as well. Unlike before when she would always hesitate to ask the teacher a question, now raising questions all throughout the discussion is easier. And together they can hunt for the answer to the questions that arise during the discussion and it makes learning even more fun and exciting.
The students are even allowed to use their smartphones during these classes so they can do internet research if needed. The main point of flipped learning is to reduce teacher-led education and to allow the students to explore on their own.
Ever since the school allows students to teach classmates, the teacher noticed that her students are now more eager to learn. Their grades are increasing, too, which made her conclude that flipped learning is actually effective.
© 2020 Korea Portal, All rights reserved. Do not reproduce without permission.