Hyundai Motor Labor Union Ends 5-Month Negotiation Over Salary Raises
by
YuGee
/ Oct 17, 2016 05:44 AM EDT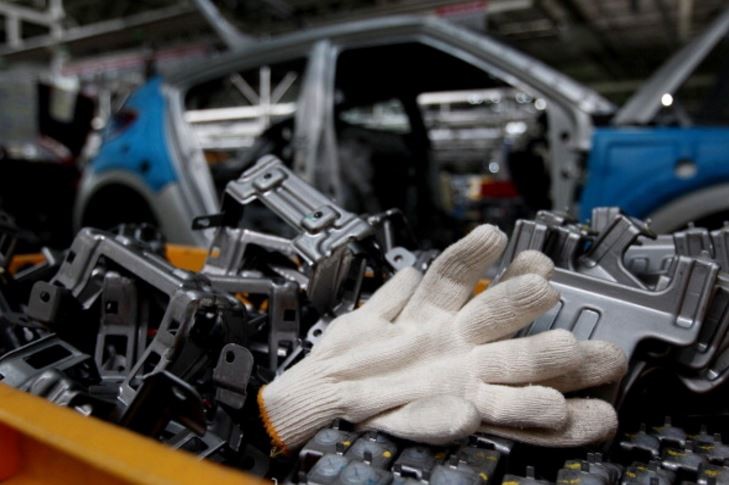 On Friday evening, Hyundai Motor and its labor union ended a five-month negotiation over raises with 63 percent of an estimated 5,000 union members voting in favor of the provisionary deal, Korea JoongAng Daily reported.
The report also mentioned that the deal includes a 72,000 won raise in the employees' basic monthly salaries aside from a 3.3 million won lump sum bonus and an incentive payment tantamount to 350 percent of monthly salary. Every worker will receive 500,000 won in gift certificates that they can use at traditional markets and 10 Hyundai Motor shares as well.
A spokesman from Hyundai Motor said, "We will take this year's negotiation process as a stepping stone in establishing a healthier company-labor union relationship. We will focus on quality management from now on to fortify the company's competitiveness."
The union's strikes this year resulted in the company's largest-ever production loss of 3.1 trillion won. The strikes broke off the manufacturing of 142,000 vehicles.
Last month, the union asked for a full walkout for the first time in 12 years following the rejection of a tentative deal for a 58,000 won raise in monthly basic pay. Initially, the union demanded an 85,000 won raise.
Union leaders agreed to the 58,000 won raise in return for keeping the current peak wage system that cuts wages by 10 percent for employees aged 60 and above. Hyundai wanted to lower that age to 59. However, younger workers disagreed with the idea claiming that their monthly salaries were more important than incomes for those who are nearing retirement.
Because of the continued disagreements between the two parties, the government then warned of its right to launch emergency arbitration, which bans the union from walking out for 30 days.
After the two parties' agreement on Friday, the company announced that it will focus on quality management and will attempt to launch the Grandeur sedan next month.
© 2019 Korea Portal, All rights reserved. Do not reproduce without permission.