Samsung Electronics Shares Become More Unstable This Year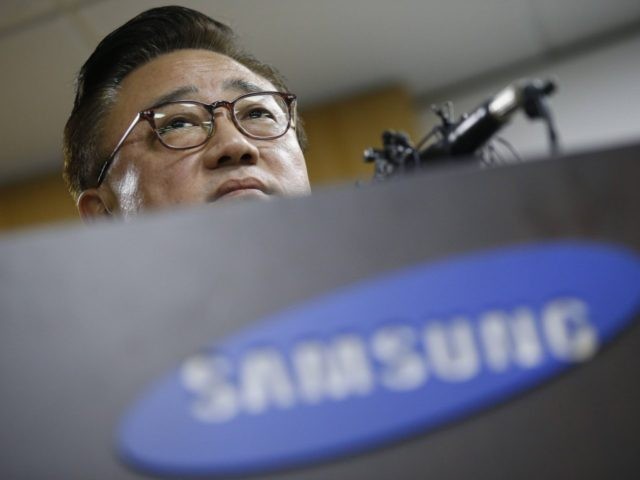 Shares of the Samsung Electronics Company have become more unstable and volatile this year due to a series of negative issues including the recent controversy of Galaxy Note 7.
According to the data showed on Wednesday from the Korea Exchange, Samsung has recorded its share price to be in a jump or drop of more than 4 percent from the previous scenario seven times in 2016. Four of the problems involve the Galaxy Note 7 issue. Moreover, the company recorded a daily volatility of more than 4 percent four times in 2014, six times in 2014 and four times in 2015.
Samsung is known as the crown jewel of the local business course. It is also a multinational conglomerate company based in South Korea with different branches all over the world. It was founded by Lee Byung Chul in the year 1938.
On Tuesday, Samsung shares a total of 8.04 percent from the previous session to close at 1,545,000 won (US$1,373.3) on the South Korea bourse regarding the news that it has decided to stop the production of the Galaxy Note 7 due to its battery-conflicts after 70 days of its launch. The controversy of Galaxy Note 7 greatly affects the company. In 2008, Samsung experienced the largest daily drop of 13.8 percent due to the global financial crisis at that time.
As the failure of the battery problem spread, Samsung shares dropped by 6.98 percent on Sept. 12 this year compared from the previous session, sending the benchmark stock index KOSPI 2.28 percent lower.
Samsung Electronics Vice Chairman Lee Jae Yong was nominated to join the Samsung's board of directors followed by the 4.23 percent rallied by the company two days later. Meanwhile, On October 6th, the shares of Samsung increased by 4.45 percent as the US hedge fund Elliott Management convinced the company to split itself into operating and holding firms. Samsung jumped 4.7 percent on August 18th, which is the night of Galaxy Note 7 launching.
According to some analysts, Samsung's decision to stop the production of the Galaxy Note 7 has damaged its image and is widely feared by some consumers due to the spread of negative feedbacks about the company's electronic products.
© 2019 Korea Portal, All rights reserved. Do not reproduce without permission.