Ga In Confirms 2PM Taecyeon's Huge Appetite
by
YuGee
/ Oct 06, 2016 06:36 AM EDT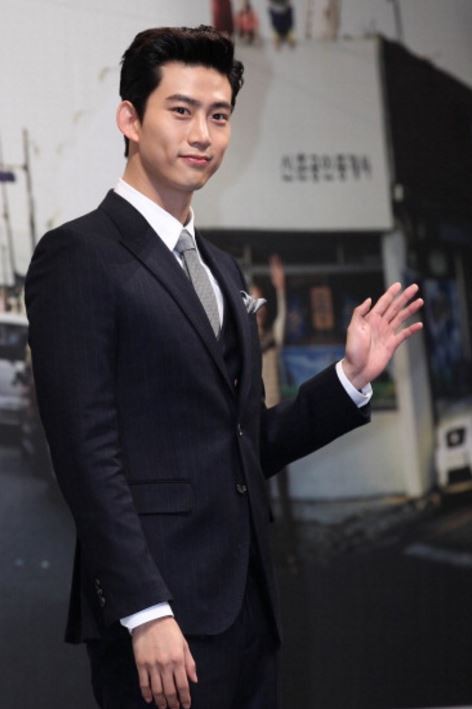 On the October 3 episode of JTBC's "Please Take Care of My Refrigerator," the refrigerators belonging to 2PM's Taecyeon and Brown-Eyed Girls' Ga In were revealed to the public, and Ga In even confirmed that Taecyeon has a huge appetite.
During the show, host Kim Sung Joo asked the 2PM member, "I heard that you can eat a lot, that you once ate $1,000 worth of pork belly BBQ. Is this true?"
The idol-actor replied, "There were four of us eating. We were once called beast-idols, and we worked out a lot. It was as if we were hungry high school athletes. So whenever we had a chance, we ate like crazy."
Ga In also narrated that she had witnessed how good the 2PM members are at eating. She said, "They ate 100 lamb skewers in one sitting. Taecyeon ate 40 of them by himself. I was wondering if he was even chewing before swallowing. I asked them who was paying that all the food."
Aside from his big appetite, Taecyeon also shared how he and fellow member Nichkhun used to dream about solo living. He mentioned, "In my mid-20's, I wanted to live away from my parents. I was envious of others, but my mom said that I cannot, that I must live with them until I go to the military service, but I still haven't gone."
Speaking of military enlistment, he also mentioned that the 2PM members are preparing to enlist after their promotions of "Promise (I'll Be)," and he is planning to enlist early next year.
His mom surprised him with a letter that was hidden among the ingredients in Taeyeon's refrigerator. In the letter, his mother wrote:
"Ever since you were a child, you were always loved by people around you, and now you are loved by even more people. I wish you would share your struggles with me and ask for advice. You know how much I love you, right?"
To this, the handsome singer replied, "Because you always loved me and took care of me, I am where I am today. I am always thankful for you. See you later at home."
© 2021 Korea Portal, All rights reserved. Do not reproduce without permission.