'Chopsticks Festival' Opens In South Korea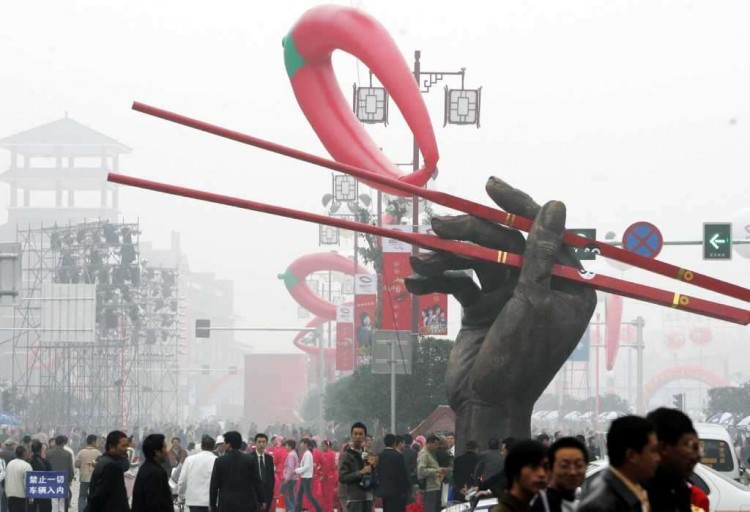 A festival of chopsticks will open in South Korea in the month of November.
Chopsticks are valuable and traditional utensil in different Asian countries particularly in the households. The history of chopsticks started more than 2,000 years ago. It was invented in ancient China which is a pair of sticks with equal length. Some are made of plastic, bamboo, wood, and stainless steel.
The English word "chopstick" was derived from the Pidgin English of China which means "chop chop" or "quickly". The first use of chopsticks were not for eating utensils but meant for stirring fire, cooking, and serving bits of food.
According to one of the officials of the organizing committee, the festival will be held in the provincial city of Cheongju, South Korea which is about 137 kilometers in Southern Seoul. Last year on the month November, the city of Cheongju successfully initiated the chopsticks festival that gained huge attention nationwide and worldwide. Therefore, it was agreed that the celebration of Chopsticks Day is every November 11th each year.
In this year's celebration of Chopsticks Festival, nine cities in South Korea were selected to be the "Culture Cities in East Asia". These nine cities including Gwangju, Jeju, and Cheongju from South Korea, Ningbo, Qingdao, and Quanzhou from China, and Niigata, Nara, and Yokohama from Japan are the cities that will participate in the festival.
According to the organizing committee of the event, the chopsticks festival will feature concerts, seminars, and exhibitions using chopsticks and other fun events that will portray the three distinctive chopsticks culture and collection of art and paintings that are related to chopsticks which are made by artists from China, Japan, and South Korea.
The exhibitions will be held at the Cheongju Historic Museum where in a collection of different types of chopsticks will be presented and the visitors can buy chopsticks in the stores that will be set up for the festival.
Furthermore, the festival will also enable the visitors to know the origin of chopsticks and explore other historical information about the traditional utensil used in Asia. It is also a project that will enhance the cultural ties between the three nations which are located in the Northeast Asian region.
© 2020 Korea Portal, All rights reserved. Do not reproduce without permission.