Most South Korean College Students Regret Their Choice of Major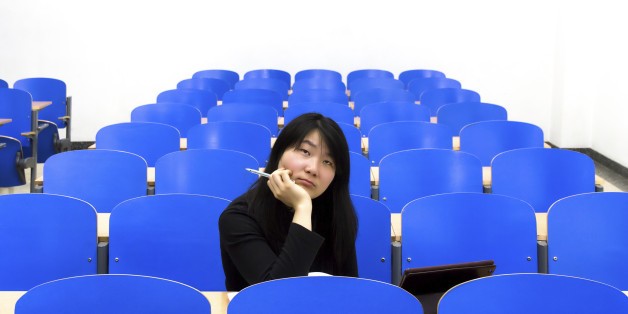 The majority of South Korean college students show their regret about the choice of their respective majors.
About 72.7% of Korean college students regretted picking their majors while a total of 27.3% said that they did not regretted choosing their majors according to a graphic survey conducted in South Korea. Based on the given percentages, the number of college students who are satisfied with their chosen majors is critically low compared to the number of college students who regretted their chosen majors is quite high.
According to the graphic survey results, it shows that the reasons why college students regret in no particular order were: low employment statistics, "it didn't fit me," irrelevance to reality, "I applied solely due to relevant grades," disparity from expectations, low recognition from firms, too much information to learn and lack of professionalism.
South Korea is country where Education is valuable for many people. Without Education, people may suffer from extreme society pressure and criticisms. According to a study, about 93% of South Korean parents send their children to college without consulting what their children really want to do in their lives. According to a report in 2011, suicide is one of the biggest cause of death of many teenagers in South Korea ages 15-24. The Ministry of Gender Equality and Family and Statistics Korea said that the main reasons why teenagers committed suicide are societal pressure, academic performances, and career plans.
On the other hand, a total of 59.3% of students wanted to replace their majors to a so-called "STEM" which stands for Science, Technology, Engineering, and Mathematics. While the average time students spent their time studying English language is 3.94 hours every day.
The Korean educational system helped the country grow and develop its economy. The education system works when high school students go to their preferred colleges and chosen majors based on their high school average grade. Therefore, it is hard to change their chosen majors once they are accepted as students into their chosen major. This education system is currently the reason why college students and young adults have so much stress and pressure.
© 2020 Korea Portal, All rights reserved. Do not reproduce without permission.