'The Age of Shadows' Dominates Korean Box Office
by
YuGee
/ Sep 14, 2016 06:44 AM EDT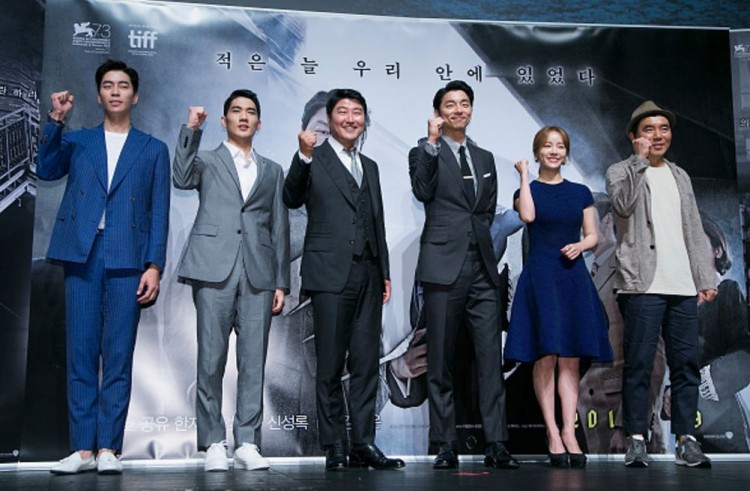 It seems like 2016 is a lucky year for South Korean actor Gong Yoo!
After the massive global success of his zombie apocalypse thriller movie "Train to Busan," the actor has another blockbuster film under his name. His period film "The Age of Shadows" topped the domestic box office over the weekend. The movie, which was released by Warner Brothers Korea, raked in 13.4 billion won (US $12 million) from 1,444 screens from Friday until Sunday. The movie has a total of 17.7 billion won revenue in its initial week following its release on local theaters on Wednesday.
Based on an article from the Korea Joongang Daily, the period film, which stars A-list actors Gong Yoo and Song Kang Ho and directed by Kim Jee-Won, has dominated the local box office by selling 1.6 million tickets. It accounted for 69.1 percent of the ticket sales. It depicts the Japanese colonial rule over Korea from 1910 to 1945.
In an interview published by Han Cinema, Gong Yoo shared his thoughts on making the movie. The actor said, "It was tough. I can say it was the hardest. Working with someone I looked up to and working with such a great producer made me want to prove my value. So I had to struggle. Thankfully, the producer created Kim Woo Jin dimensionally. I really tried hard."
He also revealed the most memorable scene of the movie for him. He said, "The photo studio scene taken from China. This is where Kim Woo Jin and Lee Jeong Chool meet. It was a very important scene I had to go over. I was so nervous. The producer from "The Silenced" was also in "The Age of shadows" and he said, 'Lee Byung Hun shook worse.'"
"The Map Against the World" opened on the same day as "The Age of Shadows" and came in second place with 300,550 ticket sales since its release. It stars Cha Seung Won and tells the story of Joseon Dynasty cartographer Kim Jeong Ho. The film has a total of 1.7 billion won over the weekend.
The other movies included in the top ten Korean box office this week are "Alice Through the Looking Glass," "Lost in the Moonlight," "Tunnel," "Robinson Crusoe," "Lights Out," "Mechanic: Resurrection," and "The Last Princess."
© 2023 Korea Portal, All rights reserved. Do not reproduce without permission.