Korean Employees Work for 10 hours and Only Get 6 Hours of Sleep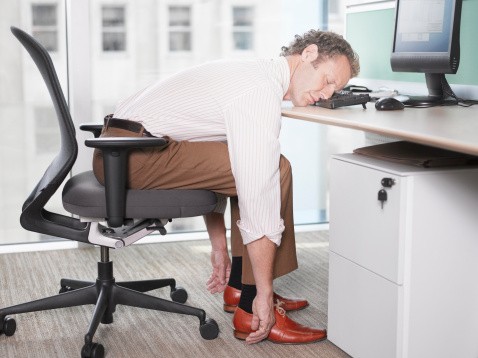 An online survey revealed that Korean workers spend over 10 hours daily on their jobs and only sleep for 6 hours.
The Incruit-conducted poll disclosed that the average time workers sleep is at 12:15 a.m and wake up at 6:19 a.m. Majority of the respondents said that they need leastwise six and a half hours of sleep to become efficient the whole day.
An average laborer reaches his office at 8:30 in the morning and departs at 6:40 p.m. Respondents also answered that despite of having short time to sleep, their arrival at work remains on time or early. Half of the participants arrive half an hour earlier than their schedule. 10 percent arrive over an hour early and another 10 percent stated that they are on time.
The Chosunilbo reported that "Koreans work the second longest hours" among the 34 members of Organization for Economic Cooperation and Development (OECD). CEO of the job portal Incruit, Lee Kwang-suk emphasized the importance of sleep stating that "enough sleep is needed to increase work efficiency, so companies must improve their corporate culture."
The ranking of South Korea in the OECD list has not changed since last year.
Korean workers spend eight hours daily, 22 days monthly or 2,113 hours in their job. OECD stressed that the length of time Koreans spend working is 350 hours longer than other OECD nations. This is equivalent to 43 extra working days.
Germany has the shortest hours for working which totaled to 1,371 hours followed by the Netherlands with 1,400 hours. Mexico topped the list with 2,200 hours, Korea Times reported.
Despite being on the top list, Korea's average work hours have been dropping gradually.
Chronic sleep deprivation may cause depression, mood swings, anxiety and many other psychological and physical health problems. Working tasks which require attention and memory are affected making the person inefficient in his job.
© 2023 Korea Portal, All rights reserved. Do not reproduce without permission.