YG Entertainment Discloses Plans for the Last Quarter of 2016
by
YuGee
/ Aug 31, 2016 05:54 AM EDT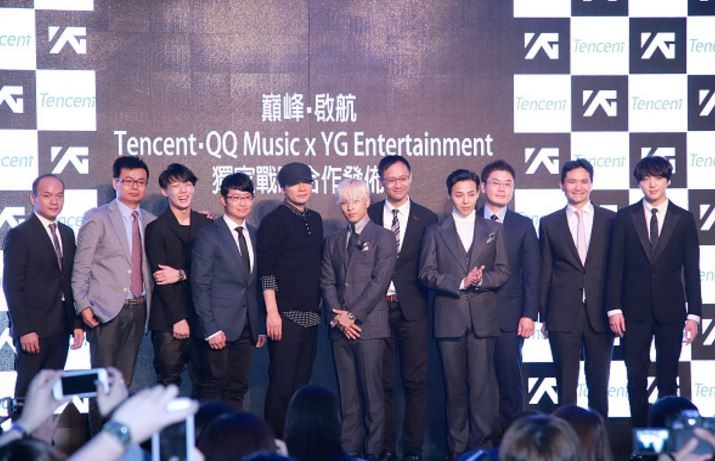 Popular South Korean artist agency, YG Entertainment, recently released its plans for the remainder of the year and it seems like fans will be in for a treat! Various albums are set to be released and artists' debuts will be done.
Soompi reported that a source who spoke with OSEN said, "Yang Hyun Suk will mobilize the company's capability and take the lead in a hectic schedule for fans."
Based on some teasers that the entertainment agency released, iKon's Bobby's and WINNER's Song Mino's solo debuts are in the works, and the album releases for their respective groups are also in the last stages of planning. K-Pop royalty idol group BIGBANG's "MADE" album will also be finalized.
Also, the OSEN article claims that several YG artists such as Akdong Musician, Epik High, PSY, and Lee Hi will release new music before the year ends. Furthermore, YG producer Teddy and his own label will release music for Zion T. Epik High's label is presently working music for Hyukoh.
All the above-mentioned plans will reportedly start next month until the end of the year.
Sechs Kies, which signed under YG Entertainment this year, will also have their solo concerts after 16 years. The concerts will be held on September 10 and 11. The group will probably release a new song after the concerts following the reports that the members have been busy with recording at least 20 songs at YG's recording studio.
YG also released new teasers for iKon member Bobby's solo debut. The rapper has already proved his rapping skills via the hit show "Show Me the Money 3," and a lot of his fans have been patiently waiting for his solo debut. iKon is also said to be preparing new songs and will likely release new tracks before 2016 ends.
WINNER member Song Mino will reveal new tracks as well and his group is set to have a new album, too. Song Mino and Bobby will make up a project unit that might be coming out soon.
Lastly, YG's new girl group, BLACKPINK, will be busy filming their own reality show "BLACKPINK TV" and will continue to release new tracks through the remaining months of the year.
© 2023 Korea Portal, All rights reserved. Do not reproduce without permission.
Tags:
YG Entertainment
,
K-pop
,
South Korea
,
BIGBANG
,
iKon
,
Winner
,
BLACKPINK
,
Epik High
,
Akdong Musician
,
PSY
,
Lee Hi
,
Teddy