'Doctors' Actor Kim Rae-won Talks About Relationship With Park Shin-hye?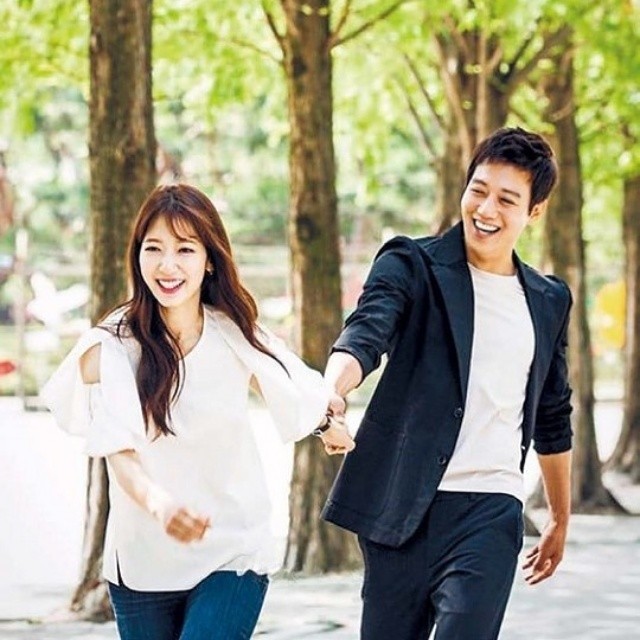 'Doctors' lead actor Kim Rae-won talked about his real relationship with Park Shin-hye due to some speculations that he likes Park Shin-hye due to his way of looking at the actress in the drama.
'Doctors' is a 2016 South Korean medical drama television series starring Kim Rae-won and Park Shin-hye. It aired in SBS from June 20 to August 23, 2016 with a total of 20 episodes.
The story plot of 'Doctors' is about Yoo Hye-jung (Park Shin-hye) who was a wayward girl in high school with a prickly, gangster personality. Because of her childhood scars, Hye-jung keeps her heart closed towards other people. However, she changes after meeting her mentor Hong Ji-hong (Kim Rae-won), who plays a key role in transforming her life from a "hopeless" delinquent to a compassionate doctor. They part ways but meet again after 13 years, when Yoo Hye-jung becomes a doctor.
The medical series has recently ended while the lead actors of the drama, Kim Rae-won and Park Shin-hye has developed a good on-screen relationship and chemistry among their viewers.
"We cannot but have good chemistry because she really cares about an actor who plays the opposite role. There are actors who care only about their roles. But in this drama, Shin-hye and I were all open to each other and thus had no other option but to show good chemistry. Acting cannot be done alone. In that sense, I think Shin-hye is a really clever actress," the 35-year old actor said during a news conference for the SBS series at the SBS headquarters in Mokdong, southwestern Seoul.
When Kim was questioned if he felt uncomfortable while acting out a romance scene with the young actress, he answered "No, not at all. Park and other junior actors rather felt comfortable with me and treated me like their brother who is a few years older than them. So everything went naturally without having to discuss much about how to act."
Kim is now grateful than ever with the great arrival of TV commercial offers to him after the success of the drama.
"I'm really happy because viewers loved the drama very much," he also added that now he wants to do another show like it if he can.
In 1997, Kim made his debut through the drama "Me" and has played romantic heroes in such hit dramas like "Rooftop Room Cat" (2003) and "Love Story in Harvard" (2004), and films like "... ing" (2003) and "My Little Bride" (2004).
"I want to do a doctor character once again, in a really professional way next time. If I had more time, I would have visited an operating room to watch how doctors work," Kim said.
Furthermore, Kim cleared the speculations of him having a relationship with Park. He said that he and Park are good friends. And he appreciated how people accept his good chemistry with the actress.
© 2023 Korea Portal, All rights reserved. Do not reproduce without permission.