South Korea Prepares Missiles to Take Out North Korea's Military Installations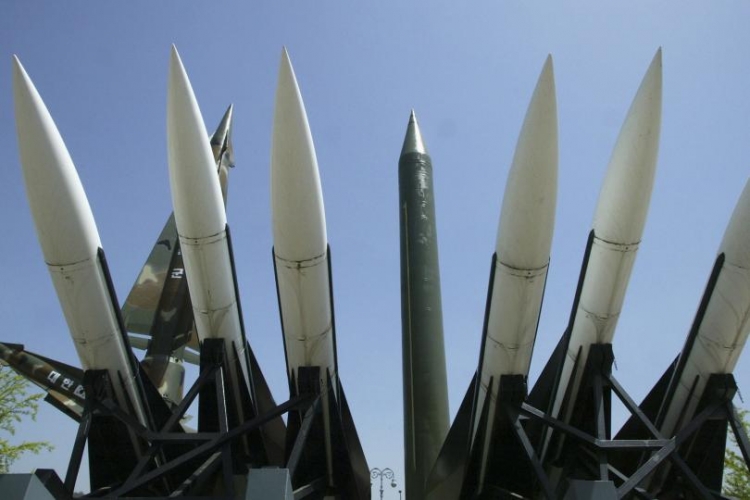 South Korea prepares their short-range Hyunmoo missiles to neutralize the increasing threats from North Korea.
The South Korean military force is preparing its missiles to take out North Korea's military installations and to neutralize the situation. Seoul's military forces are growing the number of their Hyunmoo missiles to combat the threats from North Korea.
The rising intimidation from North and South aims to target all Pyongyang's military bases. "To accomplish this, the South needs more ballistic missiles at its disposal," said by a top official in Seoul.
The conflict and tension between North Korea and South Korea have escalated due to war of words and constant defiant acts from both countries. Meanwhile, the US and South Korea will conduct a joint military drills in the succeeding weeks. It is an exercise that is dubbed by North Korea as a rehearsal for actual war.
South Korea has three types of Hyunmoo missiles. These are Hyunmoo 2A, 2B and 3, which have a strike range of 300km, 500km, and 1,000km respectively. "By purchasing more Hyunmoo short-range missiles, it would enable Seoul to neutralise threats from North Korea," said by the South Korean official.
North Korea is expected to have at least 1,000 missiles with variety of strike range and all can be launched at once. The South Korea and North Korea are technically at war since 1950-1953 which is the start of Korean War. The war only end in an armistice but not in a peace treaty.
Pyongyang has been increasing its threats in the current weeks. On Saturday, it warned to release merciless retaliation against US forces after the deployment of nuclear-capable B-2 bombers in Guam made by US.
Due to the move made by US, the North Korea was greatly infuriated and warned: "The US attempt to invade the DPRK (Democratic People's Republic of Korea) is getting ever-more reckless. The US ever-more undisguised reinforcement of the nuclear force goes to clearly prove that it is trying to make a preemptive nuclear strike at the DPRK."
© 2021 Korea Portal, All rights reserved. Do not reproduce without permission.