South Korea's Tourism Industry Encourages More Citizens To Vacation Inside The Country Following Overseas Travel Boom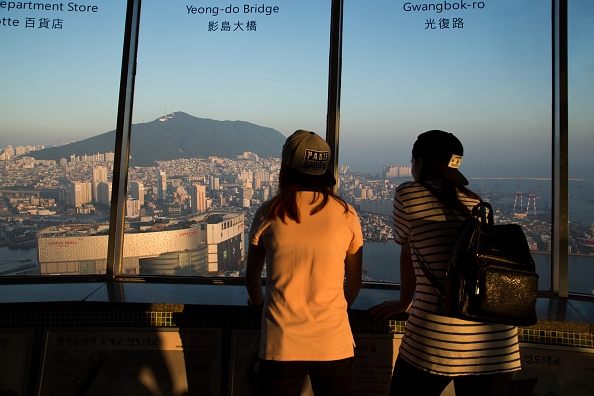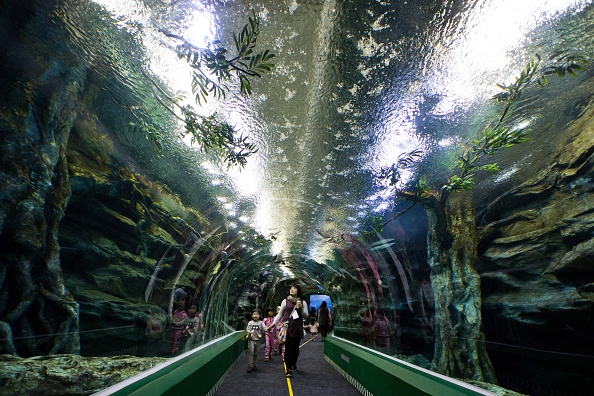 South Korea's travel agents have a message for local citizens considering traveling abroad--just stay home.
That's not to say that residents of South Korea aren't encouraged to travel. But with news that affordable airfare pushed the amount of tourists taking transatlantic to 19 million in 2015, more than a 20 percent jump from the year before, there is a new bureaucratic push to encourage locals to travel within national borders, according to a report Monday from the Yonhap News Agency.
The nationally focused tourism campaign was in full swing over the weekend at Korea Tourism Expo in Seoul over the weekend. Organized by the South Korean Ministry of Culture, Sports and Tourism for the 13th year, the annual event included representatives from 360 provincial governments and drew a crowd of 100,000 people.
Lee Sun Young, there to represent the Jinkwan Temple, located at Seoul's city limits, can't understand why anyone would want to leave South Korea.
"Nowadays, many people tend to travel outside the country," Lee said. "Some of them want to break away from their daily routines. I think the answer for them lies in a temple stay."
Chin Eun Sun, 27, agrees.
"The merit of traveling in South Korea is that we can plan a trip in less than a week," Chin said, who recently visited the eastern coastal city of Sokcho, about 210 kilometers from Seoul, for some rest and relaxation.
"There are many places to go in South Korea, more than we think," said the college lecturer.
"Another great thing about traveling around the country is that we rarely have trouble finding cuisine that suits our palates."
With the Bank Of Korea estimating that South Koreans spent $21.2 billion outside the country last year on travel and national tourism only raking in $14.1 billion, the country will presumably continue to lose money unless a solution is found. And that solution could be found in K-pop, according Yongin University professor Oh Soon Hwan.
"Last year, the number of South Korean citizens heading overseas surpassed that of Japan, even though we have a far smaller population," Oh said.
"This is because local tourism content lacked sustainability and could not attract visitors all-year around. But we should learn a lesson from Hallyu, the wave of Korean culture around the world. Hallyu rose from content, not infrastructure... tourists do not seek fancy facilities, but rather things they could really enjoy."
© 2023 Korea Portal, All rights reserved. Do not reproduce without permission.