South Korea Has Low Chance Of Having A Zika Virus Epidemic, Experts Confirm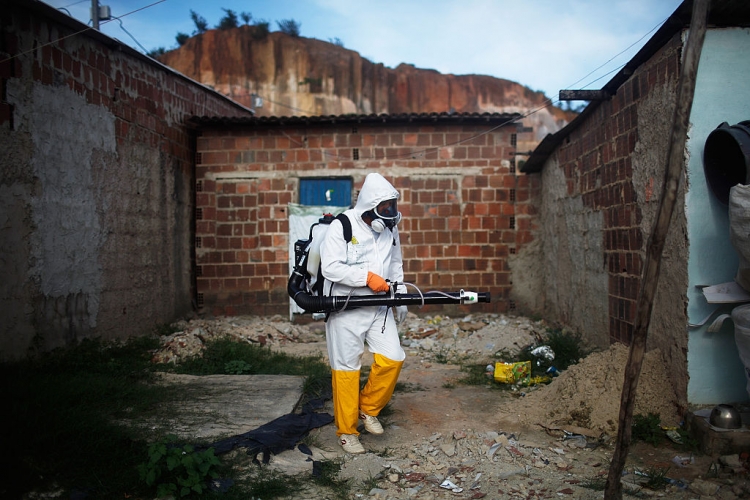 South Koreans can heave a sigh of relief as an expert said the Zika virus has low chance of spreading in country, but did not refute the slight possibility of an outbreak, Yonhap News Agency reported Friday.
"At the moment, there is an extremely low chance of the virus spreading in South Korea, but the mosquito-borne virus can spread under the right conditions," said Yoon In Kyu, director of the Dengue Vaccine Initiative at the International Vaccine Institute (IVI) in South Korea.
Yoon reportedly studied the Zika virus when he was still working in Thailand and the Philippines. He added that the Zika virus can be transmitted from one person to another through mosquito bites.
He said that the Zika virus and dengue have a lot in common, and both are transmitted through mosquito bites.
"An unexpected outbreak of dengue fever in the middle of Tokyo in 2014 is a classic case of a virus becoming active over time," Yoon said.
He went on, "While diseases like Zika, Chikungunya and dengue, were usually limited to certain regions in the past, they have started spreading in recent years."
Similarly, the Centers for Disease Control Prevention (CDC) also said the chances of a Zika epidemic in South Korea are low, KBS reported Tuesday.
"Regarding the chance of the virus entering South Korea, there is a possibility that people who get infected overseas may develop symptoms after entering the nation due to frequent personal exchanges with Latin American and Southeast Asian countries," said Jeong Eun Kyeong, director of Emergency Operations.
"We plan to strengthen quarantine measures to prevent the entry and spread of the Zika virus. We have devised separate detailed guidelines each for general people, pregnant women and medical institutions," he added.
Health officials in the country have already released a set of measures to avoid a possible Zika epidemic in South Korea. One of the measures being implemented is the prohibition against blood donations from people who came from Zika-affected countries.
"Although the possibility of the Zika virus spreading in South Korea is very low - as no mosquitos are active during the winter months - we will make sure we are fully prepared and equipped to deal with the virus should it spread in the country," said Health Minister Chung Chin Youb, as noted by Asia One Wednesday.
© 2023 Korea Portal, All rights reserved. Do not reproduce without permission.