South Korea Responds To North Korea's Threat To Cancel Family Reunion Event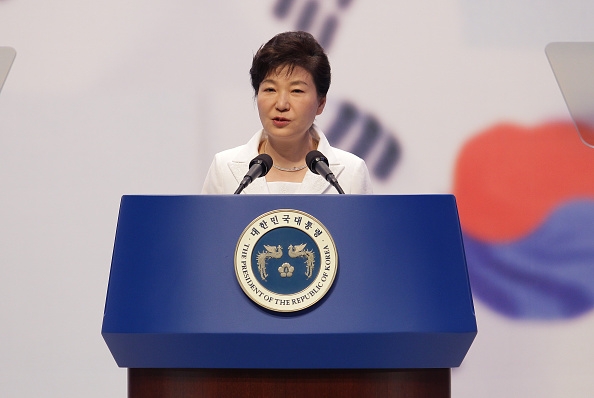 North Korea threatened to cancel the family reunion scheduled in October for families separated during the Korean War following a speech made by South Korean President Park Geun-hye regarding Pyongyang's nuclear program, according to VOA News.
Since the threat, spokesman for South Korea's Unification Ministry, Jeong Joon-hee, reportedly called on Pyongyang to withdraw the threat, stating that the reunions shouldn't be canceled.
"It is very regrettable that North Korea unilaterally distorts and criticizes the president's U.N. speech and threatens that the reunion, which is a humanitarian matter that the two sides agreed on, is in jeopardy, when the two Koreas should faithfully implement the August 25 agreement," stated Jeong.
Jeong reportedly stated that Seoul will continue on with the necessary preparations for the upcoming event despite recent conflict.
Nineteen family reunions have been held since 2000, the last one in February 2014, according to Reuters. Out of the 66,000 South Koreans who have registered for the visits, only 100 families are reportedly chosen for the reunion.
For those who can't make it on the list, the news is a sad one.
"I can't begin to tell you how empty I feel now," said Jung Se-hoon, an 85-year-old man who couldn't make it through the computerized draw to meet his mother and three younger siblings.
In President Park's recent speech to the United Nations General Assembly, she reportedly laid out her vision for a unified Korea.
"Pushing ahead with provocations, including its nuclear development program, will undermine the values of humanity's peace espoused by the international community and the U.N. have been espousing," Park stated.
"We once again call on the DPRK to heed the concerns of the international community and start improving the state of human rights."
According to Chang Yong-seok, a senior researcher at Seoul National University's Institute for Peace and Unification Studies, Pyongyang may not be willing to consider Park's idea.
"It is highly possible that North Koreans will take Park's plan as an attempt to annex them," said Chang.
© 2023 Korea Portal, All rights reserved. Do not reproduce without permission.