North Korea Announces Plan To Launch Satellite Between February 8-25; South Korea Warns Rival Will Pay 'Searing Consequences' Over Plan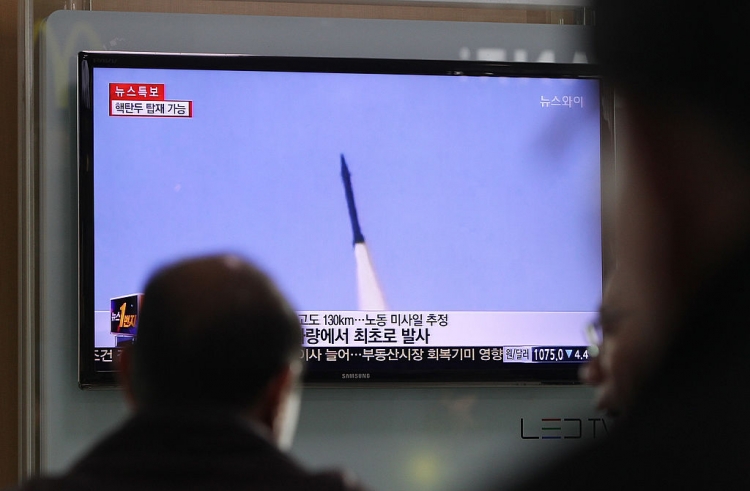 North Korea in a letter to the International Maritime Organization (IMO) confirmed its plan to launch a satellite this month. The country said an "earth observation satellite" is expected to be launched between Feb. 8 and 25, Yonhap News Agency noted Wednesday.
"It is my pleasure to inform you of the decision of the government of the Democratic People's Republic of Korea (DPRK) to launch earth observation satellite 'Kwangmyongsong' pursuant to the national space development program," said Jon Ki Chol, director-general of North Korea's Maritime Administration.
An official from IMO, who requested for anonymity, said that North Korea plans to launch a satellite between 7 in the morning and noon Pyongyang time around the given dates.
Meanwhile, South Korea warned its rival not to pursue its plan to launch a long-range satellite, ABC News noted Tuesday.
"We warn that if North Korea proceeds with a long-range missile launch, the international society will ensure that the North pays searing consequences for it as the launch would constitute a grave threat to the Korean Peninsula, the region and the world," said senior South Korean presidential official Cho Tae Yong.
Officials from South Korea and the United States said North Korea's plan to launch a satellite would cause menace on the regional security and would breach United Nations Security Council resolutions that forbid the country from engaging in any ballistic activities.
U.N. deputy spokesperson Farhan Haq said the International Civil Aviation Organization and the International Telecommunication Union have already been informed by the North Korea regarding its plan.
"Right now, we're carefully monitoring developments and are in close touch with the interested parties and the international organizations," he said.
Analysts say that a new satellite launch would let North Korea to assess some the technology required for a long-range nuclear missile.
"Satellite launches do not give North Korea the opportunity to demonstrate a re-entry vehicle capability, the component of a ballistic missile system that would bring a nuclear warhead back down towards its intended target," Andrea Berger from the think tank the Royal United Services Institute (Rusi) said, as noted by BBC News Tuesday.
She added, "Whether or not they have managed to develop that particular capability without having visibly tested it is a question we simply don't have the answer to."
© 2023 Korea Portal, All rights reserved. Do not reproduce without permission.