The Growing Trend Of Male Chefs On Television Leads To An Increasing Number Of Men In South Korea Taking Up Cooking Classes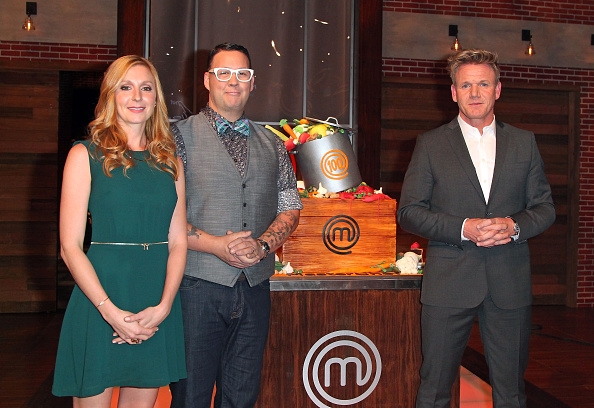 In a nation where males doing household chores is frowned upon, more and more South Korean men are breaking the stereotype by engaging in cooking activities inspired by the growing number of male chefs appearing on television cooking shows, noted Korea Times on Tuesday.
One of the main faces of male chefs on television is Chef Baek Jong Won who is known for his simple and easy-to-cook recipes with tips that will help even the beginners of cooking.
Other South Korean men who are making a name in the world of cooking include actor Cha Seung Won, restaurant franchise entrepreneur Paik Jong Won, representative star chef for Western food in Korea Sam Kim and representative star chef for Chinese food Lee Yeon Bok.
According to a survey conducted by the Seoul Metropolitan Government, 20.9 percent of male respondents admitted to spending 10 minutes a day for cooking - a figure that is almost twice that of 2004's 11.9 percent. As for the women respondents, an increase has also been observed from 69.7 percent to 71.3 percent.
South Korean men who actually cook said they spend an average of 41 minutes in the kitchen compared to the one hour and 39 minutes average of women.
The online shopping website Gmarket has even noted a 24 percent increase in the purchases of kitchenware by men in the first half of this year compared to last year. Frying pans and chopping boards were among the most sold items in the online shop.
Yonhap News Agency reported on June 29 that even food and beverage companies saw an opportunity with the growing trend. Food and bio business holding company CJ Cheiljedang hosted cooking classes exclusively for men targeting three categories: single men, married men and working fathers.
"The cooking class was our first attempt to apply the emerging trend of men cooking," said one of the organizers of the CJ Chieljedang cooking classes Kim Min Kyung. "It was a huge success, with applications reaching 10-fold of the available spots in some cases."
Reuters also reported on Aug. 7 of a cooking class for men known as the "Happy Guys Cooking Class." The class is composed of middle-aged South Korean men in aprons and tall white hats to learn the art of cooking from experienced chefs.
"Korean society is paternalistic and just because they work during the day, husbands want to be served by their wives," said student chef Go Dong Rok. "But cooking can soften this."
© 2022 Korea Portal, All rights reserved. Do not reproduce without permission.