'Gran Turismo 7' Increasing The Premium Car List! Peugeot Vision GT To Be Included?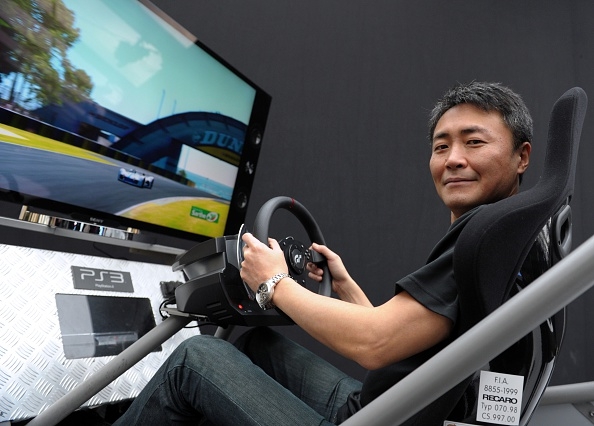 Car enthusiasts and gaming fans around have had their eyes set and ears tuned in to the release of the widely anticipated "Gran Turismo 7" as more news surfaced around the web about the improvements to the game and increase in the premium car list.
It was recently reported that Polyphony Digital along with Sony have been putting a lot of effort in improving the upcoming "Gran Turismo 7" with the guidance of Polyphony's President Kazunori Yamauchi, Gaming Bolt claimed.
The source noted that "Gran Turismo 7" will feature the same physics engine it used with its predecessor "Gran Turismo 6." However, Kazunori Yamauchi mentioned in an interview with Japanese-based magazine Famitsu that development of the latest installment under the PS4's capacity will be "running naturally."
"PS3 was much, much more difficult," Polygon Digital President Yamauchi explained. "The high quality of data that we have been rendered on the PS4 I think is going to make an incredible difference."
In line with the car list news, Yamauchi further elaborated that "Gran Turismo 7" will try to accomplish things its predecessor wasn't able to.
"We want to make it very 'Gran Turismo,'" Yamauchi elaborated. "By that I mean it's going to be a game that matches the very era that we live in, in 2015 or 2016."
Moreover, it was reported that during Yamauchi's visit to Paris for the unveiling of the Peugeot Vision GT, the acclaimed game designer confirmed that the franchise will maintain its partnership with renowned car maker Peugeot, Vine Report reported.
As such, there have been rumors circulating around that fans may expect the game to feature the Peugeot Vision GT to be included in "Gran Turismo 7's" premium car list.
It also was recently reported by Polygon that Yamauchi has confirmed that there will be more cars included in the game's premium car list in addition to Peugeot.
"I doubt that we'll be throwing away the standard cars," Yamauchi stated. "Each car has its own fans."
"So I think we'll hang on to the archive. In the meanwhile, some of those cars we may be able to make into Premium cars as they become available - but basically we're more focussed on increasing the number of premium cars."
© 2022 Korea Portal, All rights reserved. Do not reproduce without permission.