1,500 Union Workers Stage Strike After MBK Purchases Second-Largest Discount Store In South Korea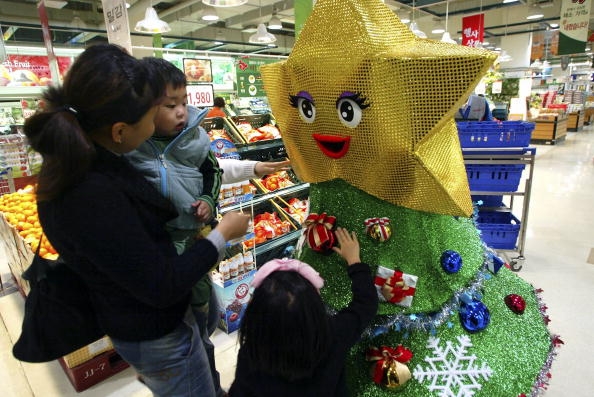 MBK, a private equity fund, recently purchased Home Plus, the second-largest discount chain in South Korea, according to The Korea Times.
Shortly after the buy out, almost 1,500 workers reportedly took part in a strike near the MBK head office in downtown Seoul, demanding that MBK Partners guarantee their jobs even after the change in management.
"We have repeatedly called on MBK to promise job security of current workers since MBK struck a deal to buy Home plus," said Kim Gi-wan, head of the Home plus labor union representing 26,000 workers.
"MBK said it would accept our demand. In reality, however, it has refused to sit down with union leaders to have face-to-face negotiations on the matter."
Tesco finalized the deal with MBK less than a week after choosing them as a preferred bidder, according to Yonhap News. This was met with criticism by union workers who reportedly claimed that Tesco only thought about making "quick profits."
Even though MBK reportedly stated that it would respect the current terms of employment, the Home Plus' labor union has expressed fear that the recent deal might result in major restructuring of the discount store.
"MBK should stabilize the employment and promise not to split the units for future sales," the union said.
MBK reportedly spoke on the issue of job security on Wednesday.
"We will not conduct any forced restructuring of existing employees," the company said.
"In addition, we've confirmed our commitment several times through letters we sent to the union."
The company reportedly went on to state that because it's so early on in the acquisition process, it's not the best time for MBK executives to speak with Home Plus union leaders regarding this issue.
"MBK is the largest shareholder, not manager (of Home plus). Thus the counterpart for the talks should be Home plus management, not us," it said.
© 2023 Korea Portal, All rights reserved. Do not reproduce without permission.