Is Nathan Sykes Ariana Grande's New Boyfriend? 'Bang Bang' Singer Moving On From Ricky And Big Sean?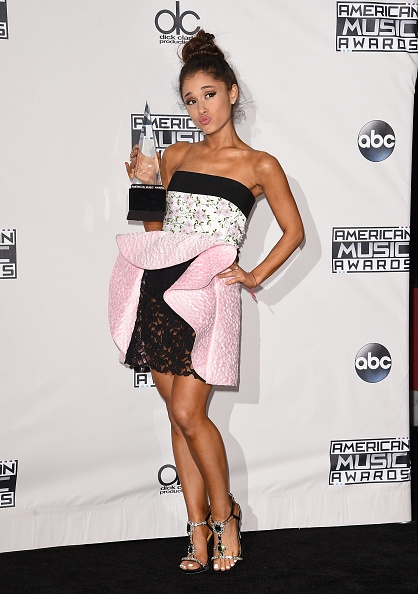 The ex-couple, Ariana Grande and Nathan Sykes, recently fuelled dating rumors over a new duet.
Now fans couldn't help but speculate that the "Kiss Me Quick" singer is Ariana's new boyfriend.
The ex-flames recently collaborated for a twosome song, "Over and Over Again." Hollywood Life reported that Sykes took to Twitter to reveal their performance.
Pop Crush added that Ariana Grande also followed her ex- flame's path and posted a teaser video on her Twitter account with a caption, "#OverAndOverAgain Jan. 15."
Furthermore, the 22-year-old English singer revealed that he got sentimental after writing the lyrics for the love ballad that is why he decided to feature Ariana in it, Perez Hilton reported. Now, the recent speculations tease that the ex-duo is back together after almost three years of being separated.
Nathan Sykes and Ariana Grande reportedly dated for only four months in 2013. Apparently, their long-distance relationship was the cause for the split up.
"There was that amazing moment at the start of the relationship where we both convinced ourselves, long distance won't matter and it will be fine," The Wanted member explained as reported by Celebuzz. "But it was impossible."
Even the "Break Free" songstress opened up about her relationship with Sykes to DJ Shell in 2014. She revealed that their split was mutual and that they both will always share a strong bond with each other.
While many are now hoping that the ex-couple would get back together, International Business Times reported that the two are just together for their collaboration, which is strictly professional.
Prior to recent rumors of Nathan Sykes being Ariana Grande's new boyfriend, the 22-year-old American singer was reportedly dating Ricky Alvarez after her breakup with Big Sean.
Rolling Stone reported that Grande is still in a secret relationship with Alvarez and the duo is trying to maintain a low profile relation at the moment.
The "Bang Bang" singer broke up with Big Sean on a bitter note and even called their relation as Bulls***t. Huffington Post reported that she felt more independent and empowered after splitting up with the rapper.
© 2021 Korea Portal, All rights reserved. Do not reproduce without permission.