South Korean Mobile Payment Platform Kakao Pay Passes 5 Million Users Since Its Debut Last Year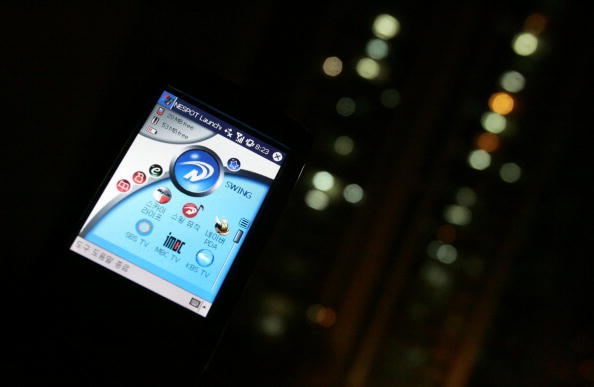 Kakao Pay has passed 5 million subscribers during its first year, as announced by South Korean tech company Daum Kakao on Tuesday. Daum Kakao, in partnership with nine credit card firms, launched the mobile payment platform in September last year.
"We will introduce the payment service which will not require the certificate," an official from Daum Kakao said, as reported by Korea Times on August 30, 2014. "It will dramatically make it easier for users to buy goods from the online shopping malls."
Kakao Pay allows the users of Kakao Talk, a messaging application, to buy online and make their payment transactions through the mobile payment service. Kakao Pay users will have to register their credit or debit cards as similar to Pay Pal, Yonhap News reported on Tuesday.
The company revealed that more than half of the users are females at 60%, with 46% of them are in their 20s. Also, Kaokao added that "one Kakao Pay user made a 7.57 million-won (US$6,403) purchase in a single transaction."
"The figure of 5-million subscribers is equivalent to about 20 percent of Korea's total credit card holders," an official of Daum Kakao said. "In addition, Kakao Pay debit cards achieved outstanding results in the number of issues, dwarfing the performance of other debit cards. It has become a popular means of payment in just three months after launch."
Moreover, Daum Kakao continues to dominate in South Korea against its rivals.
"Kakao is still dominant in South Korea," says Marvelstone founder and chairman Joe Seunghyun Cho, VentureBeat reported on Tuesday. "Line is catching up but not as popular, and no one uses WeChat [here]. Initially, Kakao Pay wasn't doing well, [but] Kakao was very aggressive in marketing to make it happen."
He goes on, "Online mobile payment is widely accepted in South Korea. Fintech as a technology is not a new thing [here], and everyone is used to it. I think Kakao Pay is targeting the right target group - young females. They are the ones spending the most online."
© 2020 Korea Portal, All rights reserved. Do not reproduce without permission.