Korean Food Delivery App YoGiYo Amass The Biggest Investment At 65.9 Billion Won Since Its Debut In 2012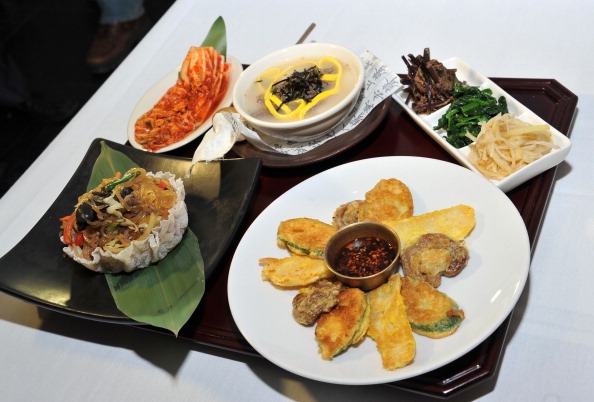 Since its launch in 2012, Korean food delivery app YoGiYo has become a huge success as it recorded the biggest investment in its industry at 65.9 billion won, surpassing Baedal Minjok that has grossed 54.3 billion won.
YoGiYo and Baedal Minjok are two of the top three successful delivery applications in Korea along with Baedaltong, which was acquired by Berlin-based Delivery Hero last December.
Last month, YoGiYo received further investment of $35 million from its mother company. The investment would help the Korean food delivery app to improve and develop the products and services it is are offering, Be Success noted on August 25.
"We have recently invested in Foodfly and have signed an exclusive partnership with Butake, which are fleet services that deliver food from non-delivery restaurants," Delivery Hero's Co-Founder and CEO Niklas Ostberg said in an interview with Korea Joongang Daily. "Also, we have recently launched take-out ordering services to generate additional revenue for our existing restaurant partners."
He went on, "YoGiYo will continuously invest in diversifying the service that will improve our user experiences and bring additional revenue for our restaurant partners."
YoGiYo reached 12 million downloads in just three years and has become the number one online food ordering portal in Korea.
"Korea is a successful and key market for Delivery Hero," says Delivery Hero PR Manager Bodo von Braunmühl. "We won't hold back on investments that will inevitable enable Yogiyo to provide the most suitable solution."
Meanwhile, operators of YoGiYo announced that it started a 24-hour service on August 17 as requested by consumers and restaurant owners.
On the other hand, Ostberg said they have no plans of merging YoGiYo and Baedaltong as of the moment.
"There is a clear value for us to keep both brands as they are," says Ostberg. "YoGiYo and Baedaltong have well established their own positions in the market."
© 2023 Korea Portal, All rights reserved. Do not reproduce without permission.