'Gran Turismo 7' Release Date: Upcoming Installment To Be Paired With PS4's VR 'Project Morpheus'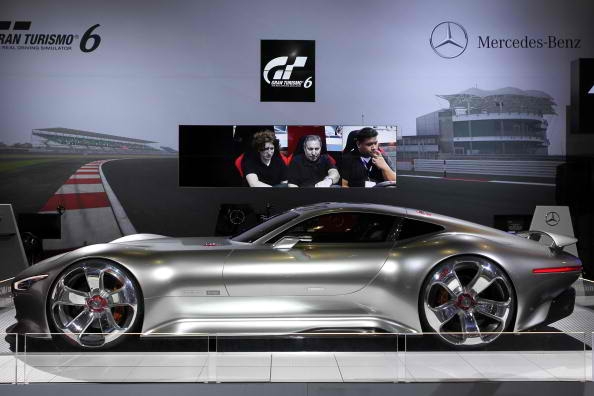 Fans have been drooling over the exact release date of "Gran Turismo 7." It's been a few years since the last installment was released on the PS4, and many are looking forward to see advanced features in the upcoming game in return for the extended delay. The latest rumors indicated that the seventh installment may include virtual reality features.
It isn't a secret that Sony is developing their virtual reality technology. Two years ago, they demonstrated their capabilites in VR with "Project Morpheus" at the 2014 Game Developers Conference in San Francisco led by Sony Computer President Shuhei Yoshida.
According to Yoshida, certain games, especially those with a fixed POV, are ideal for the VR headset. He specifically mentioned that "Gran Turismo 7" is one of the titles he'd like to see work with the upcoming gadget when its release date for the PS4 is announced.
Many trial tests we've been doing, some genres just work fine," he said in a statement published by Road to VR. "One of those genres is racing games. So when Gran Turismo comes out on PS4, I'd like to see it support PlayStation VR, yeah."
While Yoshida's update is no confirmation of "Gran Turismo 7's" release date on the PS4, the intent of integrating VR to the upcoming game is real.
"Gran Turismo 7'" has been delayed for quite a while now. Many thought that the seventh installment would finally be announced sometime in 2016 based on the hints of series creator and Polyphonic CEO Kazunori Yamauchi who previously said that "fans will not have to wait long." Instead, "Gran Turismo Sports," a game not to be mistaken as a prologue to "Gran Turismo 7" was announced this year.
"Is it a prologue? No, I think it'll be more than that," CEO of Sony Computer Entertainment Europe Jim Ryan said in a statement published by Eurogamer. "The old days, when the games were offline, the experience was defined by what's on the disc. You had a distinction between a prologue and a full GT, it was very stark."
The VR headset is due to be out in Q2 of 2016. However, Sony has yet to announce "Gran Turismo 7's" final release date on PS4.
© 2021 Korea Portal, All rights reserved. Do not reproduce without permission.