Eva Longoria Talks About Her Ruby Ring! Jose Antonio Baston Didn't Know She's An Actress?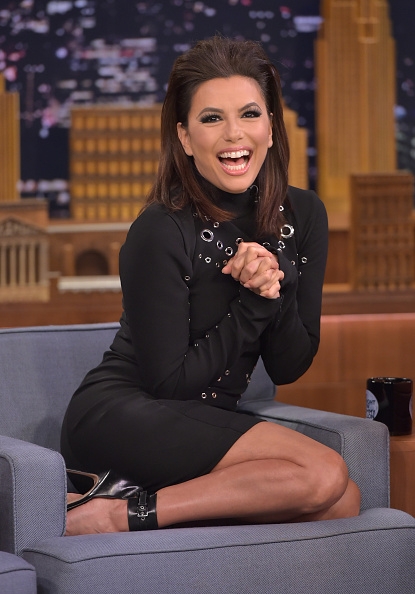 The newly-engaged "Telenovela" actress, Eva Longoria, gushed about her ruby ring given by her fiance Jose Antonio Baston on "The Ellen DeGeneres Show."
On Friday, the former "Desperate Housewives" star excitedly showed off her ruby engagement ring to the host and the audience. She can't help but praise and flatter her fiancé, who she also calls "Pepe."
On the other hand, she revealed that the Televisa president doesn't have any idea that his fiancée is a popular star when they first met.
"It was so funny he had never seen the show," she said via the reads on E! Online. "Like, the only person in the world who hasn't seen 'Desperate Housewives' which I loved."
Eva Longoria's soon-to-be-husband, Jose Antonio Baston, never knew what she does during the time they got introduced to each other. The 40-year-old actress revealed that he asked her a question by saying, "Oh so you're an actress?," according to Daily Mail.
It was a question which his fiancée responded, "And I'm like yeah I'm a pretty big deal in China"
"People see my show all over the world," she added. "But no he's great, but he still hasn't seen it."
The mother of three revealed more stories about the Televisa president's reaction with regards to how many people and fans like her.
Due to his curiosity, he decided to watch the "Desperate Housewives" to know the reason why.
While watching an episode of his fiancée making out with a gardener, his reaction at the time was, "I don't want to watch" and the tv show actress let him watch the season 5 instead, which she described,
"That's when I was like not sleeping with anybody," she narrated, according to TooFab.com.
The conversation during the "The Ellen DeGeneres Show" gave their fans a bit of a flashback of how Eva Longoria and Jose Antonio Baston started their love story before she got proposed with an engagement ring.
© 2019 Korea Portal, All rights reserved. Do not reproduce without permission.