Super Bowl 2016 Halftime Show Performance Revealed! Beyonce To Perform With Coldplay?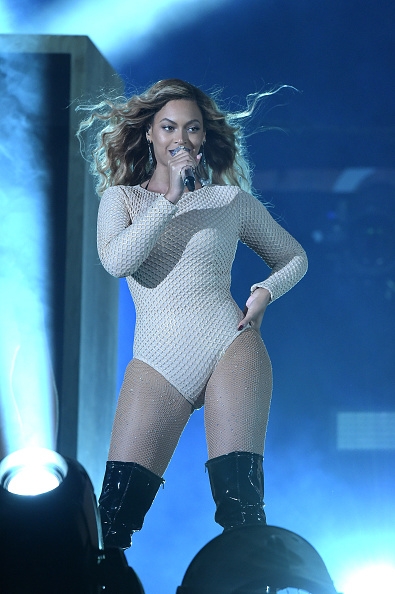 It has been confirmed that Beyonce will be performing for the Super Bowl 2016 halftime show on Feb.7.
Pepsi confirmed on Thursday that the 34-year-old "Single Ladies" singer will perform at Levi's Stadium in California along with Coldplay, according to Associated Press.
The singer and the band recently had a collaboration for "A Head Full of Dreams" album and also sang at "Global Citizen Festival" in September in New York City.
It can be noted that this will not be the first time that the singer to perform for the halftime show.
In 2013, she also sang and danced along with her fellow Destiny Child's members, Michelle Williams and Kelly Rowland at the Superdome in New Orleans, CBS News shared.
The Super Bowl 2016 halftime show of Beyonce and Coldplay were expected to deliver a live performance of their collaborated song titled, "Hymn for the Weekend."
Aside from them, it was also reported that Bruno Mars will allegedly be joining their number. The "Uptown Funk" singer has also performed on stage for 2014's Pepsi Super Bowl.
With regards to the upcoming stage show, Coldplay vocalist Chris Martin shared his sentiments and said, "Are you kidding me? It's the greatest moment of our band's life," according to Entertainment Tonight.
"We're going to give it everything we have," he continued.
It is expected that a total of 115 million people will witness their performances during the halftime show.
Martin said, "We get a couple of weeks off but then we're preparing for the Super Bowl," dished OK! Magazine.
"It's a huge show so there's a lot of pressure and we've already started planning what we want to do," he added.
It was revealed that this will be the first time that a british band will perform on the stage during the halftime show since 2006. Meanwhile, it will not be the first for Beyonce as she made headlines on her 2013 appearance.
Keep posted for more Super Bowl 2016 news before it happens next month!
© 2019 Korea Portal, All rights reserved. Do not reproduce without permission.