North Korea's Main Nuclear Complex Operating Normally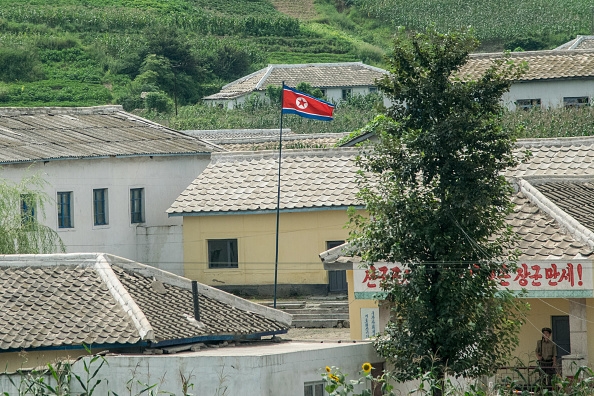 Pyongyang has repeatedly threatened to use nuclear weapons against the United States with "attention-grabbing statements" in the past, according to CNN.
Along with an announcement that North Korea's main nuclear complex at Yongbyon is operating normally, North Korea reportedly stated that it is ready to use weapons against the United States as well as other countries as they please.
"If the U.S. and other hostile forces persistently seek their reckless hostile policy towards the DPRK and behave mischievously, the DPRK is fully ready to cope with them with nuclear weapons at any time," the director of the North Korean Atomic Energy Institute stated.
In its state media, North Korea stated on Tuesday that the plutonium and uranium facilities at its main nuclear complex have been "rearranged, changed or readjusted," according to ABC News. It reportedly continued that its scientists had improved "the level of nuclear weapons with various missions in quality and quantity."
During an interview with CNN earlier Tuesday, U.S. Ambassador to South Korea Mark Lippert reportedly stated that Washington is working with Seoul "to ensure that other allies in the region as well as the U.S. homeland are protected from threats posed by North Korea".
"We've moved, over time, a good deal of missile defense capability to the region," Lippert said before North Korea issued the statement about its nuclear program.
"Ground-based interceptors to Alaska, surface combatants to the Western Pacific, a THAAD (Terminal High Altitude Area Defense) battery on Guam, another radar in Japan in order to be ready and vigilant for anything the North Koreans may or may not do."
White House spokesman Josh Earnest reportedly stated that the United States is aware of the recent statement released by North Korea.
"We will repeat our call that North Korea should refrain from the irresponsible provocations that aggravate regional tension and should focus instead on fulfilling its international obligations and commitments," Earnest said.
© 2023 Korea Portal, All rights reserved. Do not reproduce without permission.